Welcome to Class 14's wonderfully wacky webpage!
HI GUYS!
Week beginning 25th June 2018
Well, what a brilliant time we had at PGL this week! We certainly conquered some fears, and had a great time whilst doing so! All of the staff who went on the trip were mightily impressed with how all our Year 6's conducted themselves throughout the trip, so a huge well done to all of you that came with us
Pictures should be on the class pages next week - keep an eye out for them!
Since coming back, we have THROWN ourselves into the preparation for our Leaver's Assembly. Homework this week is to listen to the songs we will be singing to help familiarise yourself with all them all. Links to the Youtube videos we have been using are below.
HAVE A GREAT WEEKEND - ENJOY THE SUN SAFELY! 
Thank you to all of you who managed to come to our PGL meeting on Thursday 24th May, we hope you found it informative 
We are now on countdown, and are REALLY looking forward to it! I have recently received our provisional itinerary and will be sharing this with you soon. 
If you were unable to make the meeting, the Powerpoint below summarises all the key information we covered. Take a look, and if there's anything else you'd like to know, or any questions you have that remain unanswered, just pop and see one of us 
Friday 18th May 2018
WHAT a week that was! Yes....the dreaded SATs are finally over and I'm sure you can probably hear the collective sound of relief coming from the Year 6 team here at Team GB! 
One thing I simply have to say is that I am extremely proud of each and every one of the children. They approached the SATs with great enthusiasm, determination and resilience and secretly...I think most of them actually enjoyed it! 
Results won't be in until early July time so, for now, we can forget about them safe in the knowledge that everybody has tried their best! 
We have been enjoying a well deserved rest today to celebrate the royal wedding this weekend. Check out the photos page to see pictures of us relaxing and having fun at the park and playing some typically British lawn games on the field today. 
Have a lovely weekend everybody. Enjoy the sunshine, relax and HAVE FUN - you really do deserve it 
.
Week beginning 30th April 2018
So... what have we been up to?
We are now on the final countdown before our SATs tests, and have been revising - lots! We have worked exceptionally hard, revising key GPS terms, reading skills and maths problems, and both Miss Marvin AND Miss Busby have said all of Year 6 are ready to take their SATs now, never mind in 2 weeks! 
All we ask, Class 14, is that you remain cool as cucumbers - do that, and we know you'll smash it!
We've also saved the hilariously useful emoji powerpoints for you to have a look at if you wish! Hopefully they'll come in handy! (See the links below!)
Week beginning 12th February 2018
In English, we have continued reading 'The Invention of Hugo Cabret', and have once again been gripped by the spectacular sketches and engaging narrative. We used the cliffhanger sketch in Chapter 5 to help us write some thought-provoking diary entries as Hugo - our ideas were fantastic!
In maths, we continued our work on fractions, this time finding equivalent fractions and decimals. We also consolidated our use of long multiplication 
We looked at the interesting life of Stephen Hawking in science, and researched how key events and specific individuals have helped shape today's world with their life-changing inventions in  our Rainbow C.o.G. lesson. 
Week beginning 8th January
In English we have started our new class story, 'The Invention of Hugo Cabret', and I can honestly say I have never seen such enthusiasm for a story before!
Without giving too much away, it is the tale of a boy named Hugo, and his escapades in Paris' train station in 1931. The beautiful sketches tell the story just as much as the interspersed text, and we have used both sketches and narrative this week to focus on developing our inference skills.
BRILLIANT!
In maths we have been multiplying fractions by whole numbers and fractions by fractions, before moving on to dividing non-unit fractions by whole numbers. In Friday's lesson, we used ALL the skills we have been working on with fractions to solve some tricky problem solving and reasoning questions - GREAT EFFORT!
Stay cool, Class 14

Miss Marvin
Week beginning Monday 4th December
In Maths this week we have continued adding and subtracting proper fractions, mixed numbers and improper fractions. We are brilliant at identifying and solving any problems we spot - mixed numbers, different, unrelated denominators... you name it, we can tackle it! Next week we will be applying our skills to some problems solving and reasoning questions!
We watched the 2014 Sainsbury's advert in English this week, and and planned and wrote a short narrative from Jim's point of view. We used a range of sentence structures and wrote some powerful stories that we are really proud of!
Week beginning Monday 6th November
It was great to see so many smiley faces on Monday after a week off - I loved hearing about what you'd all been up to! 
In maths this week we have been focussing on division. We started the week by tackling short division, before moving on to long division... Now, I told everyone how I LOVE long division, and by the end of the week, I think you Class 14 did too! I was ridiculously impressed with the confidence you showed when tackling long division, but not only that, the enthusiasm you all showed truly blew me away!
We then applied this to a tricky, investigative word problem, take a look and have a go!
A playground is to be 1728 m2.
It needs to be rectangular in shape and one side must measure between 20 and 30 m.
Each side must be a whole number of metres to make efficient use of the 1 m fence panels.
Your task is to find the possible dimensions of the playground, and then compare these to find the most cost-efficient size in terms of how many fence panels are needed.
In English we continued reading 'The Other Side of Truth' and used our fantastic P.E.E. skills to answer some 3 mark comprehension questions. We also looked at using commas, brackets and dashes for parenthesis, and began to use examples of each in our own descriptive writing.
In Science, we have been looking this week at the Circulatory System. We began by labelling diagrams of the hearts and lungs, before identifying the functions of these key parts of the Circulatory System. We also watched a short video that helped explaing the role of blood cells in this system. Follow the link below to watch it again!
Week beginning Monday 2nd October
Back to normality after the brilliantly organised chaos of last week, however Class 14's enthusiasm continues to surprise and impress me, even when we're back to having 'normal' lessons!
In English, we wrote some superb thank you letters to all of the wonderfully generous donators that came to our Macmillan Coffee Afternoon. We then carried on reading the next few chapters of our class story, 'The Other Side of Truth.' We used this to discuss what it must have felt like for Sade and Femi as they arrived in London from Lagos, and how different the British culture must seem. We then wrote some fantastically descriptive paragraphs about Victoria Underground Station, as that is where Sade and Femi found themselves with Mrs Bankole.
In maths, we have worked tirelessly to master mental and written subtraction of whole numbers and decimals... and we did it!
Class 14 have really impressed me with their knowledge of a range of mental methods, and how they would use each: rounding, place-value calculations, Frog method and counting back.
You name it, they can do it!
In Science, we moved on from classifying living things, to specifically classifying animals according to their characteristics, and I know a lot of the class are eager to do our next lesson - designing their own creature!
We also looked at the Ancient Kingdom of Benin in our Rainbow C.o.G. lesson, and learnt more about this ancient civilisation in modern-day Nigeria. We also looked at key events in Africa's history, and used this to create a timeline of events.
Week beginning Monday 25th September
Well... What can I actually say except for...
YOU LOT ARE AMAZING!
Friday saw Year 6 take on their very own Macmillan Coffee Afternoon, and I can honestly say that I have never been so proud of the children I teach - you all put 100% in to fundraising, from writing whole-school invitations, creating eye-catching posters and instructions for your brilliant stalls, baking yummy cakes and biscuits (at home and in school!), selling raffle tickets to the MASSES... no job was too big for you fantastic bunch and I cannot tell you how you made such a wonderful event for a wonderful charity run so wonderfully smoothly...
JUST WONDERFUL!
It brought a tear to my eye to see you all so passionate about what you were doing and why you were doing it, and I could not have asked any more from you.
BIG THANKS to the fantastic parent and grandparent helpers too - without your help and support, the afternoon wouldn't have been possible, so a big thank you to you too!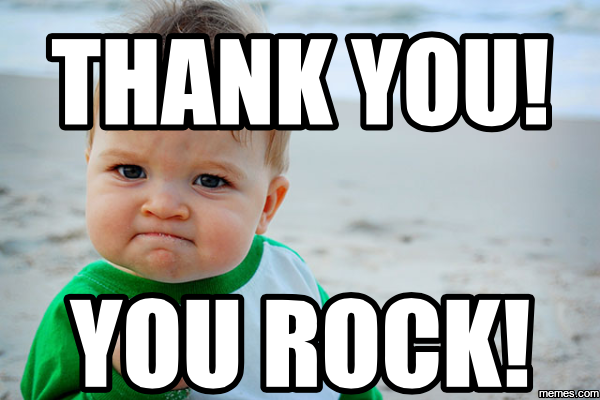 Keep your eyes peeled for our final total... donations were still being counted (and coming in!) over the weekend, but the grand total is IMPRESSIVE!
Week beginning Monday 18th September
BRILLIANT work this week Class 14 - you guys are rockin' Year 6 so far and we're having a BLAST!
In English, we have delved right in to our class novel for this half term, 'The Other Side of Truth' and after only 3 chapters, are already gripped as the intriguing unfolds before us. We have used the story to help us develop our inference skills, as we have looked at great depth at the main character, Sade, and the unfortunate situation she finds herself in.
In maths, we have continued looking at place value, in particular ,place value in 3-place decimals. We have then used this to help us to compare, order and round decimals, and I am mightily impressed that EVERYONE in Class 14 took on the tricky GOLD problems at some point this week!
We have also thrown ourselves into planning our Macmillan Coffee Afternoon which we will host next Friday (29th September). We wrote some superb persuasive letters, that then went out to the rest of Greasley Beauvale, persuading parents, grandparents, friends (and of course Team GB!) to come help us fundraise for such a deserving cause.
We are super excited about next Friday - we hope to see you there!
Week beginning Monday 4th September
This week we have done some excellent work using the book, 'The Colour of Home'. It is the story of Hassan, a young Somali boy who has to flee from his native, war-torn country to England, where he struggles to adapt to life in this 'cold and grey' country.'
We listened to the story, before drawing (from memory!), Hassan's home in Somalia. We also compared and contrasted traditional Somali homes with homes we might see in our local area.
On Friday, we looked at the FANTASTIC work of Somali artist Abdulasis 'Aziz' Osman, who, like Hassan in the story, had to flee to Minnesota from Somalia during the civil war. We learnt that he had little or no money when he first arrived in America, and therefore used cereal boxes as canvases. 
We created our own art-work in the style of Aziz, and used recycled boxes to achieve a similar result - our efforts look amazing and will be going up on display VERY soon! 
Our topic for the Autumn Term is...
We will focus our topic around the book The Other Side of Truth by Beverley Naidoo. It tells the story of 12 year-old Sade and her brother Femi, who flee to Britain from Nigeria. Seen through the eyes of Sade, the novel explores what it means to be classified as 'illegal' and the difficulties which come with being a refugee. We will be using this to write in a variety of text types, which will include examples of persuasive and non-fiction writing. We will also be looking at the landscape of Africa, and will be discussing and comparing the geographical similarities and differences between African countries and the UK.
If you have anything you would like to bring in or share with the class about our Africa topic, please feel free to do so!
Staying in touch...

Please feel free to contact us on our class email address.
This is a great opportunity to share information, pictures and videos of things you may be doing outside of school, and will be a great talking point in class!

Our class email... class14@greasley.notts.sch.uk
 Have you seen the Kids' Zone? Play learning games and visit some intriguing websites. You can even vote for your favourites so we'll know what you like!