Welcome to Red 1 and
Red 2 Class page.
W.C 6.5.19
Our story of the week was:
Jasper's Beanstalk
 We planted beans and wrote instructions...
In Maths we have been counting in 2's 5's ans 10s.
W.C 29.4.19
Our story of the week was :
We talked about how we change from being a baby when we are first born, to growing up into an adult. We need lots of help but get more independent as we get bigger!
In Maths, we have been learning about subtraction, taking away using objects and number lines.
WC 22.4.19
Welcome back! We hope that you enjoyed an eggcellent break with your little chicks!
Our story of the week was:
We were visited by a Giant who left his huge footprints all over our classroom. We made 'Wanted' posters to try and catch him! We thought about whether Jack was right to steal the hens harp and hen. We learned the Makaton sign for 'sorry' and wrote letters to the Giant to apologise. We made a magic potion to help get the Giant back up the beanstalk, phew!
In Maths we have been measuring using standard and non standard units. Please continue to work on numbers to 20 to help secure your childs knowledge.
In phonics we will be recapping all phase 2 and 3 phonemes previously learned, as well as focusing  on reading and writing tricky words.
Happy Easter!  
The topic for Summer 1 will be 
"Growth & Change"
WC 25.3.19
We loved our first school trip! Have a look what we got up to at the bottom of the page. 
Our story of the week was:
WC 18.3.19
Our story of the week was Creepy Crawly Calypso.
We made our own musical instruments by following instructions. We performed in our own band with our shakers!
In Maths we are continuing with teen numbers.
WC 11.3.19
Science week! Our theme for the week was 'Active Body & Active Mind'
We learned how to keep ourselves healthy by eating well, sleeping, exercising and looking after our personal hygiene and practising mindfulness.
In Maths we are working our way through teen numbers.
WC 4.3.19
Happy World Book Day!
What a fabulous day celebrating the joy of books
Thank you to the parents who joined us to share your stories....have a look at the album above to see how much fun we had!
Our story of the week was..
We described superworm and thought about his special powers...we loved giving ourselves superhero powers too!
In Maths, we have been ordering numbers. Please continue to practise at home!
On Tuesday, we celebrated Pancake Day....
WC 25.2.19
Welcome back! We hope you had a lovely half term and enjoyed the unexpected February sunshine.  
This half term we will be learning all about minibeasts. We have kickstarted our topic by going on a mini beast hunt in the environment.
We learned new words such as invertabrate and habitat.
We have been learning lots about worms! We looked at how waste products make compost and how important the worms were in helping to make the soil healthy. We were lucky enough explore real wormerys!
WC 11.2.19
We are officially half way through the year! Progress has been amazing in the FS2 unit, we are so lucky to teach such amazing children. 
This week we have been painting our own rainbow during Rainbow Values week. Thank you to all parents who attended our event, can you remember each value?
This week we also celebrated Valentines day
 We read Guess How Much I Love You and thought about who we loved.
Have a lovely half term...our next topic is
MINIBEASTS
WC 4.2.19
At the beginning of the week we enjoyed learning all about Chinese New Year. We listened to the story and found out which year of the zodiac we were. Our role play was turned into a chinese takeaway and we even tried real chinese food-yummy!
We made chinese lanterns and used construction materials to build the great wall of China! We created lovely art work and dug for coins in the sand.
Our story of the week was:
Ten Little Pirates
We learned how to talk like pirates and used our balancing skills to 'walk the plank'!
We thought about what we'd be called if we were pirates! We hunted for treasure in the sand, made treasure maps and wrote letters to the pirates.
Our number of the week- 15
Shape of the week- triangular prism
We have done lots of counting on and back and learned about ordinal numbers. We finished the week with our own races to see who would come 1st, 2nd and 3rd.
WC 28.1.19
Our story of the week was: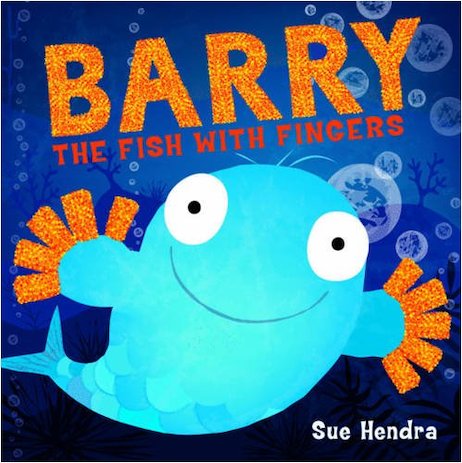 Barry the fish with fingers. We discussed the characters in the story and thought about what Barry's fingers could do. Puffy was great at blowing bubbles so we decided to blow bubbles too! We enjoyed bubble painting (this is also great for our speech!) 
In Maths, we are still practising number recognition, number formation and one more/one less than a given number.
Number of the week: 14
Shape of the week: Cube
A letter regarding our  parental event has been sent out this week. Please pop in if you have any questions :-)
WC 21.1.19
We had a visit from the Singing Mermaid! She told us all about her time at the circus. We asked her lots of questions using who, what, where and when. We wrote messages in bottles to send to the mermaids friends.
Number of the week: 13
Shape of the week: Square based pyramid
Colour of the week: Black
We have been doing lots of 1:1 counting and finding one more and one less.
18.11.19
Our topic has continued this week with our story of the week:
We loved the poems about the different sea creatures. We spoke about our favourite friend under the sea. We have produced some lovely artwork and writing which is on display in the unit. 
New phonemes have been sent home with your child this week as they progress through the phases.
In Maths we have been counting accurately, using numicon for support.
Number of the week:12
Colour of the week: Gold
Shape of the week: Cone
11.1.19
Welcome back and a very 'Happy New Year'.
We have kick-started our topic this week learning about The Rainbow Fish.
We thought about the behaviour of the Rainbow Fish and how the other fish felt when he didn't share his scales. In the end the Rainbow Fish shared his shiny scales and all the fish in the ocean were much happier. During circle time, we all gave a friend a special scale and told them why we though they were a good friend.
In Maths we have been learning about estimation. Our number of the week is 11; we used numicon to understand that it is a ten and a one. Our shape of the week is a 'sphere'. Can you think of anything in your house or garden that is shaped like a sphere?
All children have been given a folder today to store their reading book and phonemes etc. There has been a slight change to how we are administering homework as we would like the children to focus more on reading regularly (5 times a week) Please pop in if you would like any further information.
Our topic for Spring 1 is 'Under the Sea'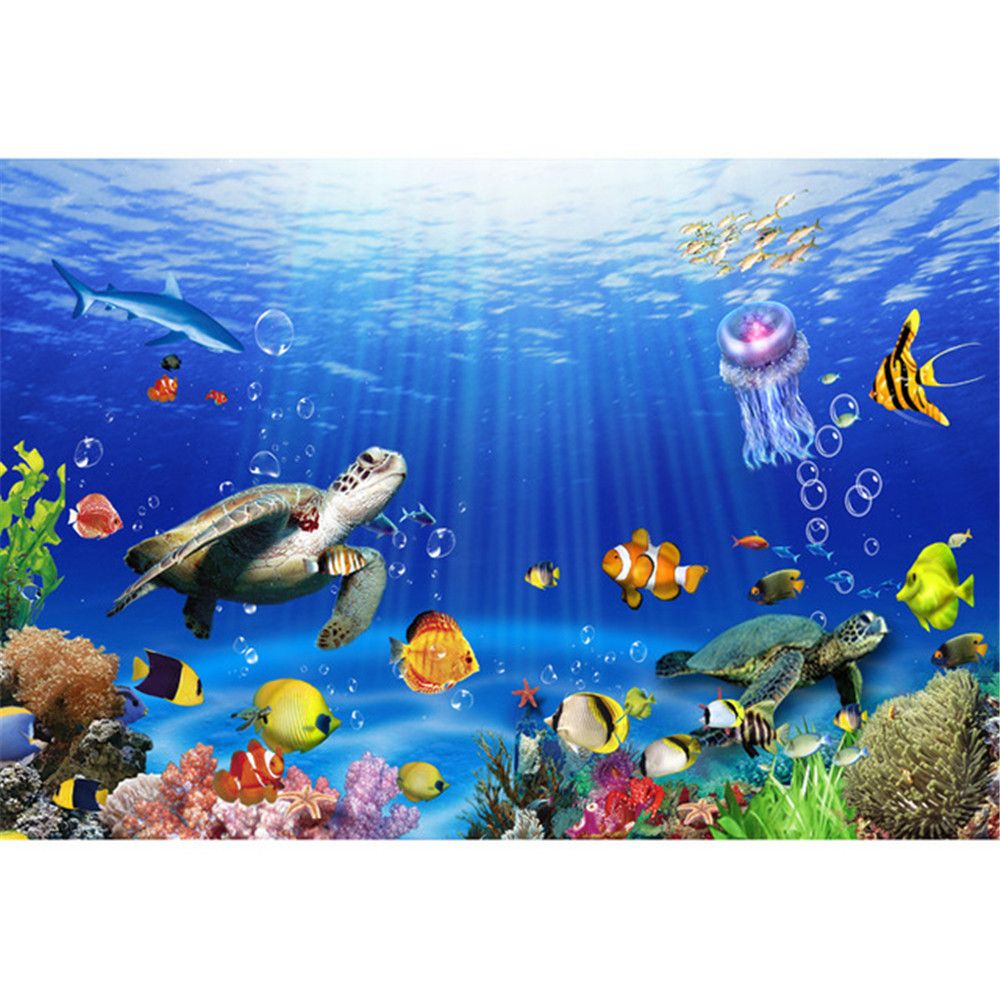 21.12.12
Happy Break up day!
What a wonderful couple of weeks it has been in school. We are so proud of how far the children have come on since starting school. We wish you all a very happy Christmas and look forward to working with you all in the new year. 
A few snaps of party day...
W.C 3.12.18
This week we have been busy preparing and rehearsing for our Christmas performance. We are so excited to show you! (please remember costumes for Monday if you haven't already done so).
There will be no homework now until 2019. 
If your child has not had there book changed this week, then this will happen next week. If you want to pop in and change it before we listen to your child then please do :-)
Have a lovely, festive weekend.
WC 30.11.18
Our story of the week was:
We thought about the behaviour of Goldilocks. Was she right to eat the bears porridge? We orally retold the story and helped build baby bear a new chair.
In Maths, we have been ordering numbers to 10. We have used numicon to support our learning.
WC 19.11.18
Our story of the week was:
We pretended to be baby bear and made our own rockets...
 We thought about what we would take to the moon and sequenced the story together.
In Maths we have been learning all about the number 9
WC: 12.11.18
CHILDREN IN NEED
We look spotacular!! Thank you for your donations.
In Maths, we have been learning all about the number 8. 
W.C 5.11.18
Welcome back! What busy week it's been too! 
This week we have been learning all about Diwali, The Festival of Light.
We made diva lamps out of clay - next week we will be decorating them and then bringing them home to show you. We danced along to music and learned about how and why people celebrate this festival. We drew our own rangoli pattern with chalk on the playground...
In Maths, we have been looking at repeating patterns.
We also learned about Armistice Day and took part in a 2 minute silence. We learned about why the day is important and the significance of poppys. We created some beautiful artwork using a variety of different techniques.
W.C 22.10.18
This week we have been learning all about the Gunpowder plot and why we celebrate with fireworks. We made chocolate sparklers and moved liked fireworks in PE. We created some lovely firework art and scooped out pumpkins for Halloween.
This week we learned all about the number 7...
There is no homework this week.
Have a happy, safe half term and a well deserved rest. See you all on Tuesday 6th November.
W.C 15.10.18
We did it!
We listened carefully to instructions and managed not to lose anything! The apparatus was great fun!
Our story of the week was:
We enjoyed the part where Neligan jumped in too!
Our number of the week is 6...
W.C 8.10.18
Another busy week in FS2. 
This week we have enjoyed learning about Goose Fair. We made our own fairground rides and pretended we were on a rollercoaster! Following instructions, we made delicious chocolate apples. We also tried different foods that you might find at a fair. Our favourite was the hot dog!
In Maths we have been learning all about the number 5. 
5th October 2018
Our story of the week was:
We thought about the behaviour of Lanky Len and Hefty Hugh we all though the ladybird was very brave! We listened for the rhyme in the story and tried to think of our own rhyming words. Homework this week is practising this skill.
In maths we have been looking at the value of number 4. Our rhyme had helped us to form the number.
28th September 2018
Our story of the week was :
With our talking partners we discussed why we thought the farmer was lazy. We enjoyed acting out the story in groups and thought about how each character was feeling. 
In Maths we have focused on the number three...who can remember our formation rhyme?
Please can named PE kits be in school by Wednesday.
21st September 2018
All the children have settled well now into their classes. The beginning of the Autumn is all about your  children getting to know each other and new routines. We are very proud of them all!
Thank you for everyone who has returned their child's homework; we hope that you enjoyed learning at home with your child. 
We have been learning about farms this week, particularly about the animals, where they live and what they like to eat. We have enjoyed singing 'Old MacDonald' and collaging farm animals.
In Maths we have looking at the number 2. We learned a rhyme to help us form the number correctly...
Can your child count out 2 from a small group of objects? Can they match number to quantity? Any practise at home will really help your child.
14th September 2018
This week we have been busy inside and outside our classroom!
This week we have loved singing nursery rhymes, painting and playing team games with our friends. The children have been sent home with their first piece of homework. Learning with your child from an early age really will help with their development.
7th September 2018
A huge well done to all of the children who started school with us this week. We are so impressed with how well they have settled in and adapted to school life. School dinners are also going down a treat!
You should all have received a photo of your child via Class Dojo - if you need support accessing this then please just ask!
Your child has been sent home with a reading book. Please read this book with your child and record in the reading diary. There will be an opportunity to 'Meet the Teachers' shortly, please keep an eye out for a letter. 
We hope you all have a restful weekend and look forward to welcoming you back on Monday for your child's first full week.
The Early Years team are really excited to be welcoming a new group of children to our school and look forward to seeing them enjoy their first year of formal education.
Our topic for this first half term is Farm animals. We have lots of exciting activities planned and some fantastic stories to share with you.
Note to parents - Please don't worry about making sure PE Kits are in school this week. There is no rush and it takes us a few weeks to attempt a full PE kit change. The best thing that you can do to help is to ensure that you have put your child's name on all their clothes. You have no idea how much time this will save us.
When you bring your child/children to school in the mornings please feel free to bring them into class and help them put their things away, find their name card to practise writing their name, and then find their photo for the attendance board.  (Photos will be available by the end of the week)
We have a library box that goes out most mornings and evenings so that children can borrow books to take home to read alongside their reading books. Please feel free to access this resource as we want the children to enjoy as many different books as possible. We will also send out details about the library bus visits as soon as possible. The quickest way to access the library bus service is to register your child at Eastwood library and then write their library number on the inside cover of their reading diary. Once we have their library number they can choose a book each time the library van visits and can return their books back to the library van. It is always great fun visiting the bus. If you don't get chance to get to the library we will give out forms for the library bus and will take these in September when the bus visits but it does mean that your child wont be able to borrow a book from the library bus until the next visit in October.
We will update the page each week with information about what we have been learning about and will also add information to Class Dojo. 
We look forward to working with you all. 
We are all looking forward to a great 2018-2019 School year