Week Commencing June 24th
This week has been a tough one, the children have certainly showed resilience, perseverance and determination; overcoming the many obstacles that assessment week throws at them! What was impressive was seeing the children checking their own answers independently, a difficult skill which we have been working on all year. 
Between assessments, we have had some impressive artwork created in the style of Henri Rousseau. We began by sketching animals, plants and trees individually, and then we applied these skills and put them together to create a rainforest picture. Separately to this, we experimented with oil pastels; looking at how to blend and mix colours to create shades and new colours. 
As well as this, we have been spending some time outside practising playing the recorder from sheet music ready for our performance on Thursday 4th July! The children cannot wait to show you what they have learnt to play, as well as share their poems with you!
We are super impressed with results so far from assessments, the children have worked so hard this year and it definitely shows. Assessments are not everything, but the children should certainly be proud of what they have achieved, we are very proud of them indeed!
Enjoy a weekend of relaxation in this beautiful weather!
See you next week!
14th June
Well it's certainly been a wet one this week. We've managed to get our at times to grab a quick run around and some fresh air, but we've mostly been camped upside with friends. It has given us plenty of time to play board games at break time, practise our sketching or model making skills, enjoy books and even the odd game of twister has occurred at lunch time, so it's not been so bad being stuck inside.
The rain certainly hasn't dampened our enthusiasm for our learning!
In maths, we have revised the names and properties of familiar 2D shapes and had a  look at some other 2D shapes like octagons, nonagons and decagons. We then went on to investigate the properties of 3D shapes (faces, edges, vertices). We are now ready to make some out of modelling materials and nets next week.
We put our brains to work in English as we researched the positives and negatives of developments in rainforests. With this knowledge we are ready to discuss our own viewpoints next week in a class debate on deforestation.
This knowledge came in handy in RE too where we looked at features of prayers and then wrote our own thoughts on what we are thankful for and would like to protect in rainforests.
We even managed to squeeze in some time to develop sketching skills, using Henri Rousseau's paintings as inspiration. Next week will think about how we can add texture and depth to our drawings using pastels and blending colours and shades together.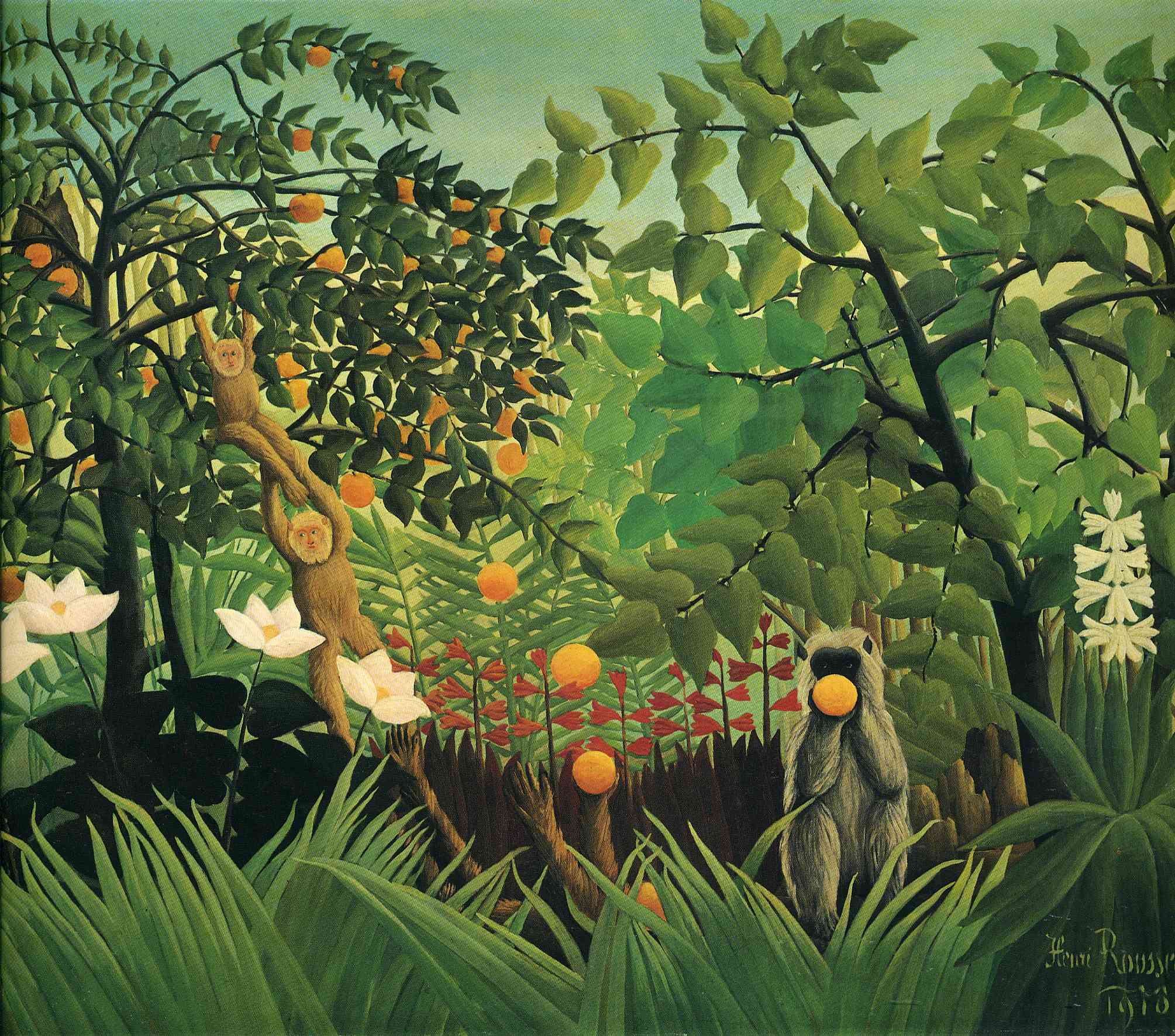 We finished the week sending out our invitations to Year 3's poetry and music performance, which is due to take place in early July. We are looking forward to showing casing our skills for our family and peers to enjoy.
Wishing all Dad's a happy and hopefully less rainy Father's Day this weekend!
See you all next week for more Year 3 rainforest adventures!
The Year 3 summer term topic is: 
Roaming the Rainforest! 
Throughout the term geography will be the main focus, as the children are transported into the heart of the rainforest. They will learn about where rainforests are located, the climate, plants and animals, the people and their way of life and the importance of conservation and sustainability.
Full details were sent home in the termly flyer on Friday 26th April. 
Books being read as a class during the summer term: