We are Early Years!

Our teachers are: Mrs Barrowcliife (C1)  
Miss James and Miss Baker (C2)
Our amazing Teaching Assistants are:
Mrs Lees, Mrs Elston & Miss Watson
We do indoor PE on Tuesdays and outdoor PE on Thursdays .Please make sure your child has long jogging bottoms/leggings now the weather is colder.
Homework will be sent out each Friday and we ask that it is returned by the following Wednesday.

Homework can be found at the bottom of the page
Friday 12th January
Welcome back!
Our topic for this half term is 'Under the Sea'. Look out for our termly flyer which will give you an overview of what we will be learning.
Our story of the week was...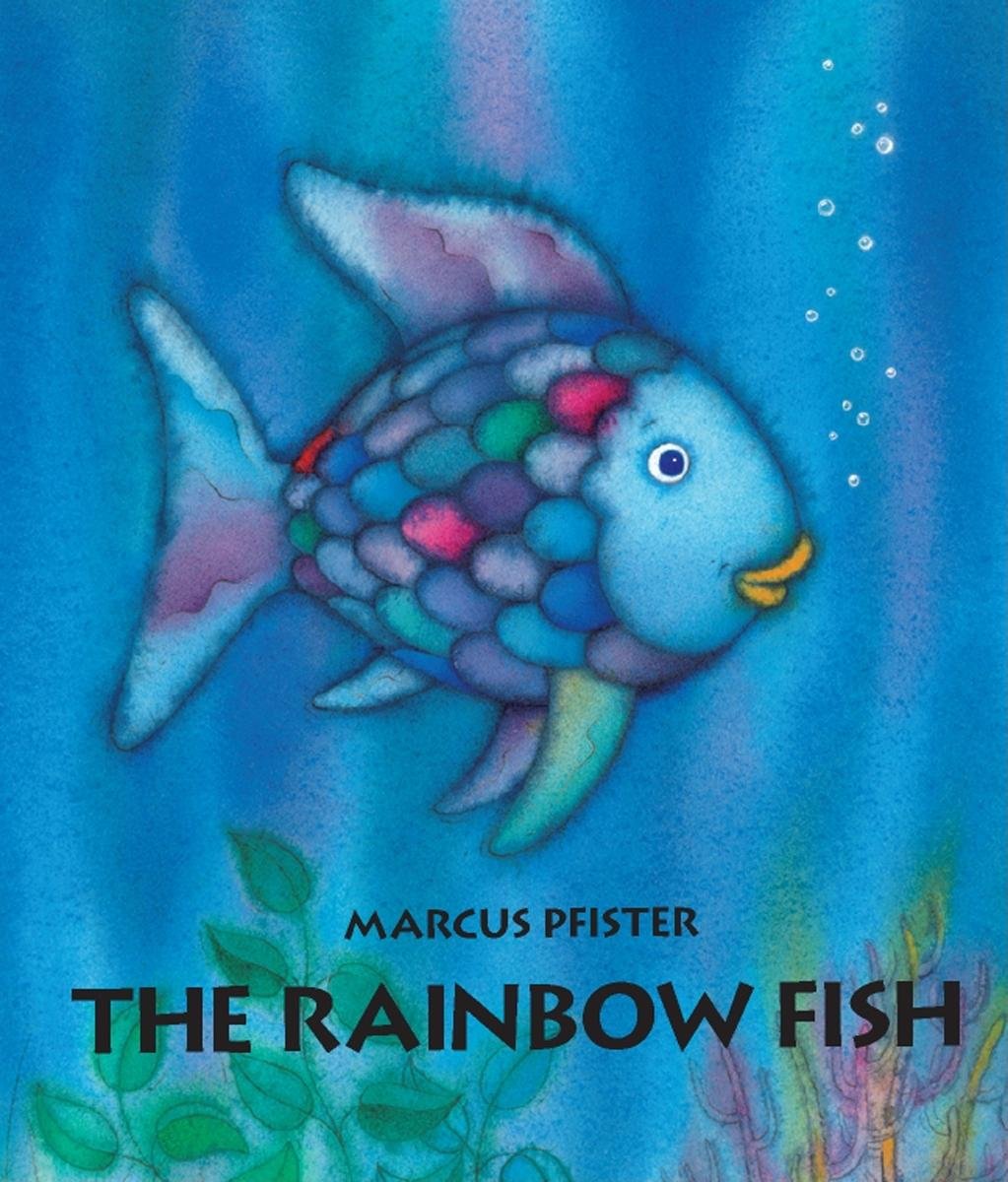 The Rainbow fish didn't want to share his beautiful scales. We thought about how each  character was feeling and a time when they  have shared, unlike Rainbow fish. In the end the Rainbow fish took the advise of the wise octopus; he shared his scales and was no longer the lonliest fish in the ocean.
We used role-play to act out and re-tell the story.
In Maths, we have been finding one more than and one less than a number. Most of found one less than a little tricky so we will continue to practise this. We also need lots of pratise forming numbers correctly so any help out home would really support us in our learning. Thank you!
Reminder: Please ensure your child has a PE kit in school. Our PE days are Tuesday and Thursday. Also, if your child wears ear rings please can they be removed on those days.
Friday 22nd December
 Happy Christmas from the Early Years Team!
Have a safe, happy and restful Christmas, we will see you all back on Monday January 8th.
Friday 15th December
We are nearly there Early Years parents!
We hope you enjoyed the KS1 Nativity; the children worked so hard learning the songs, we think you'll agree they were the cutest stars and sheep ever! Thank you for all of your support during a very busy week. Keep an eye out for photos of your little stars coming soon...
Our Gold Book stars this week are Sophia and Denny; we think you are fabulous!
This week is the last homework set before Christmas, the countdown to festivities are on!
Friday 8th December
A lovely festive week in Class 1 and 2. The children have been busy rehearsing for the nativity; they are doing a brilliant job of remembering the words to the songs. Please send in all costumes by Monday ready for the first performance.
We have also been busy preparing for our 'Teddy Bears Picnic' next week. We took a frosty walk to the Post Box and sent out lots of invitations, so keep an eye out for the post man! We are looking forward to seeing you all; don't forget your bears 
Our Gold Book stars this week are Alfie and Samardeep, we think you are super!
T
There is no homework this week due to a busy week of performances and rehearsals...have a restful weekend 
Friday 1st December
Another busy week in Early Years...the C word is definitely creeping in! We have had a visit from a little Elf so are all trying hard to make the right choice!
This week in Literacy we have looked at the history of bears. We sorted old and new bears and used the word 'because' to say why we thought they were old or new. We got to hold a very old teddy bear which is over 70 years old.
In Maths, we have been looking at money. The children need to be able to recognise and talk about the different coins. Time to open the money boxes!
Homework this week is decorating a peg for our christmas tree....we have had some come already, have a little look below.
Our Gold Book stars for this week are Oliver and George. Well done!
Friday 24th November
Our story of the week was...
We enjoyed the story of a boy who went to the moon in his 'rocket'. We even had a visit from baby bear himself!
 In Maths, we have been learning about 2d shapes. Can your child recognise and talk about a triangle, circle, square and rectangle? We enjoyed sorting shapes into those with curved sides and those with straight sides. We made pictures using shapes,have a look below....
Being a Superhero is lots of fun!!
Friday 17th November
Children In Need
Thank you so much for your support and effort with the children's 'Spotacular' costumes! We have had a fabulous day all for for a fantastic cause.
Our story of the week was ...
We thought about the feelings of the characters and used our phonetic knowledge to write a sentence. We also looked at the rhyme in the book, can you continue this rhyming string? Hat, pat.......
This week was National Nursery Rhyme week. We enjoyed learning and singing a different rhyme each day. Can you sing the songs to your parents?
In Maths, we have been focusing on positional language such as beside, on top, beneath etc. The children enjoyed following instructions from a partner using the language, well done!
Our Gold Book stars this week are Eva and Susie, we think your fabulous!
Friday 10th November
Our story of the week was 
The children are really enjoying our Bears topic. We have loved re-telling and acting out the story- who do think was the scariest bear? The children are really coming on with their phonics; many children are beginning to recognise, read and write cvc words! Some of us tasted porridge, just like Goldilocks. We liked ours with jam-yum!
In Maths, we have been finding one more than a number.  We have used objects, numicon,and play dough to support our learning. 
Thank you to our fabulous cook Stephy...look at our fabulous Remembrance Day biscuits. They tasted as good as they looked!
Thursday 19th October
This week we have been learning about the festival of Diwali.
We made Diva lamps using clay and sequins and rangolis's using coloured rice. We loved dancing to Indian music in PE!
Next term our topic is 'BEARS' 
We hope you have a wonderful half-term break; the children have worked so hard and we are very proud of them. 
Friday 13th October
An exciting week in Early Years years having all of the fun at the fair!
We looked at the type of rides that you would find at the fair and talked about the flashing lights. We used our jotters to write about the things that we could see-our phonetic knowledge is really coming on!  We enjoyed tasting some of the foods that you would find at the fair...hotdogs and mushy peas with mint sauce-yum!
In Literacy we followed instructions to make chocolate apples.
 In Maths we have been learning the days of the week and ordering different times during the day. Can you sing the days of the week song?
Our Gold Book stars this week are Arthur & Jake. Well done, we think you are fabulous!
Some of you are finding it difficult to log on to to the 'Teach your monster to read' app. 
The star code is 548413, password is left blank.
Friday 6th October
Our story of the week was...
We listened to the story and talked about the different animals. We discussed how the ladybird was very brave and thought about times when we were brave too (like when we started school) . The characters Len and Hugh were a little bit sneaky and wanted to steal the prize cow! Luckily the ladybird heard their plan and managed to save the day. 
We used our phonetic knowledge to label the characters, and have enjoyed making our own animals using paper plates and lots of paint!
In Magical Maths, we have been adding spots to ladybirds. We are learning to recognise numbers to 20 are and counting accurately, super!
This week we also got ourselves changed for PE. The children tried really hard to do this independently; practising this skill at home would be great!
Thank you to all of the fantastic efforts with your child's homework; it is lovely to see such fantastic learning at home. This week we are looking at what us special/unique. Homework can be found at the bottom of the page 
Our Gold Book stars for this week are Evie and Jessica -  we think you are super! 
Friday 29th September
Another busy week in Early Years; we have managed to squeeze in lots of magical learning and fun!
In phonics we have been learning the phonemes: s, a, t, p, i
Can your child recognise these phonemes and say the sound? Can they blend the phonemes together to make words, eg, sat, tip, pit? Keep practising at home!
In Magical maths we have been recreating repeating patterns using lots of different equipment. Homework this week focuses on this, we hope you have fun! Have a look at us this week...
Our Gold Book stars this week are Layla and Ruben, well done we think you are super! 
Friday 22nd September
We have had so much fun in Early Years this week; it has flew by! This week the children joined the rest of the school for our first assemblies; we looked very grown up sat in the hall!
Our story of the week was...
We listened to the story about a duck who lived with a very lazy farmer. We talked about the beginning, middle, and end of the story and discussed the animals that farmer duck lives with. We used our fine motor skills to draw and label animals from the story-wow!
We have also begun our daily phonics sessions; this will help us become reading and writing superstars!
In Maths, we have focused on recognising and ordering numbers to 5 and 10. We have been using numicon, a practical tool to help us learn. What colour is number 5? How many holes does the shape 3 have? 
Thank you so much for supporting your child with their first homework this week; it makes a huge difference
 This weeks homework is sequencing the story of Farmer Duck.
Our Gold Book stars for this week are Jake and Poppy; well done, we think you are fabulous!
Friday 15th September
WOW! What a fantastic first week; the children have settled in really well. It has been lovely watching the children make new friends and adapt so well to their new environment. We are really enjoying getting to know each and every one of them. Have a little look at some of the things we have been getting up to...
Your child has had their first peice of homework set this week, focusing on positional language. We hope you enjoy learning with your child;please ask if you require any support with this. We do ask that completed homework is back in school before the following Thursday 
Thursday 7th September
What an amazing first two days!
The children have all settled in really well and it seems like they have been here for much longer. They have quickly picked up some of the routines and we have enjoyed listening to them telling us all about their summer. The first lunch was a great success and it was lovely to see so many empty plates and bowls. We will start sending reading books home over the next few days and hope that you enjoy sharing the books with your child. You will also receive a booklet which explains all about the expectations for reading. The expectation is that children will read at home at least 4 times a week.
Please remember to write in your child's diary when you hear them read at home. 
Thank you for all your support over these few days and we look forwards to working with you throughout the rest of the year.
The Early Years Team
16th September
?This week the children have been learning all about the story 'The Train ride'
They have loved joining in with the story! We have also used instruments to make all the sounds we might be able to hear on the train. Children really enjoyed learning about how steam is made and even made some scientific predictions about what would happen when we made out own steam!
In maths this week children have been counting from 1 to 10 with the Numicon. They have counted the holes in the Numicon to see how many each one is worth. They have also tried to feel for different Numicon in the feely bag!
The children have also met our Early Years pet- Melissa! They loved giving her a stroke! We talked about how we look after Melissa.
As well as all this, the children have gone onto the main KS1 playground for the first time today! They have really enjoyed spending time with the other children.
Another great week! Have a wonderful weekend!
 
9th September 2016
What a wonderful first week! The children have settled in amazingly! They have been busy learning all about our classroom. The children have enjoyed learning in the construction area, the kitchen, the make and do and the maths and literacy areas.
The children have completed lots of artwork for the walls (look out for this next week!) and have even done their first piece of work for their busy bee books.
See you on Monday for our first full week!

26th August 2016
The start of the school year is nearly upon us!
As part of your child's transition to school, we gradually build up their school time hours in the first week. Here is a reminder of the first weeks timetable:
Tuesday 6th September: 8.45- 11.45
Wednesday 7th September: 8.45-11.45
Thursday 8th September: children will stay for lunch today. 8.45-13.00
Friday 9th September: the children's first full day. 8.45- 3.15.
We hope that you have had a wonderful summer holiday, enjoy the last week! We hope that the children are looking forward to their first week of school. We are certainly looking forward to having them!
See you on Tuesday the 6th.  
Have you seen the Kids' Zone? 
Play learning games and visit some great websites. 
You can even vote for your favourites so we'll know what you like!