Our last full week together as a class in Year 4 has come to a close but hopefully you'll agree that we've gone out with a bang with our super performance of 'Running Wild'. We've practised long and hard to make sure that we did justice to the magnificent novel that we enjoyed learning with this term, but also the fantastic work that has been produced as a result.
Academically, we are finishing our last maths lesson today, then we'll be applying our skills learnt through Summer term with the Problem Solving and Reasoning Test, which has been planned for next Monday (although we need to be flexible in these last few days so that could change!).
Key Information Overview sheet
As the year starts to come to a close, our lovely routines and daily timetables start to wobble a bit (but for some fun reasons as well as the usual end of term tests!). We still need to cover a few more objectives next week (position and directions related), but after that we will be ready for the final maths assessment and that will be all of our official end of year tests complete!
We will also be spending a lot more time preparing for and perfecting our performance for the Parent Event (next Friday at 2.20pm - everyone is welcome!). It is very exciting to have the chance to retell the story of Will Roberts (the main character from 'Running Wild') in a novel that captivated us all so well, and hopefully we do it justice and you will enjoy the performance as much as we enjoyed the book!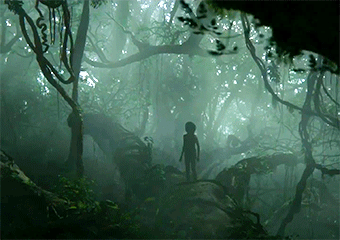 Lets all plan to maintain our increasingly high standards that we have developed through the year, until the very last day, so we can enjoy these last few weeks as much as possible! 
Our statistical focus in Maths has led to some super work on line graphs, with an extremely impressive understanding of patterns and trends in the data starting to be developed too!
In English, we are in the process of debating the morality of zoos, and hopefully we'll have everyone at home getting involved too with the homework!
As you should all have been made aware on Parentmail, Sports Day is next Friday (yay!) and the plan is identical to the original plan from a few weeks ago. The weather is expected to be very hot next week so sun protection will be vital at break and lunch times, plus, potentially Sports Day too!
Have a lovely, sunny weekend!
We've had a super return after half term (except for Sports Day being cancelled! But, we've got our new date of Friday 29th June to look forward to...) and had a FANTASTIC school trip to Twycross Zoo. Every child seemed to enjoy all or most of the day, particularly seeing how magnificent, majestic, beautiful and even powerful these amazing creatures can be.
In English, we are just finishing of our work on the 'Running Wild' novel, which has been absolutely incredible, leading to some truly breath taking work. We are in the process of using some of this incredible work to retell our journey through the jungle with Will Roberts, in our next Parent Event, the date of which we will send out as soon as its decided! Our English work will now turn to a focus on zoos and the impact they have on animals, both positive and negative, in our 'balanced debate' unit of work.
In Maths, we've begun our work on statistics, using some quite different skills sets to that of the rest of the year so far. We have learnt how to draw and interpret various charts, with large progress seen in the class' ability to accurately produce a bar chart of their own - hopefully they'll show this off in their homework for this week too!
Have a nice weekend all!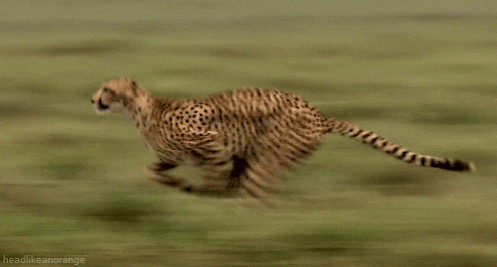 We have absolutely flown into our topic - even faster than that cheetah - and fully immersed ourselves in the wilderness of the Indonesian jungle, which is the setting of our class novel, Running Wild by Michael Morpurgo. We have followed the heartaches, challenges and evolution of the main character, a young boy named Will Roberts, through an incredibly emotional adventure and we are now eagerly awaiting every step in his journey to come.
Our poetry focus has produced some fantastic, deeply thoughtful tanka poems, with some exceptional vocabulary choices to express Will's jungle environment and emotional torment. It also lead to our question-based poetry based around the William Blake's 'The Tyger' in which we adapted his format to write poems that were designed to challenge the purpose/existence of some of our planet's most ferocious predators by using carefully selected rhetorical questions.
In maths, after some initial revision work to consolidate Spring term's objectives, we have returned to our decimal focus, looking to further develop the links between tenths and hundredths in fractional and decimal forms. We also started to think about the value of decimal numbers, particularly when looking at placeholder zeros and then comparing and ordering numbers with 2 decimal places.
In the afternoons, we have started our 'eggsperiment' (sorry - it's so hard to not take that opportunity!) in science in order to find out how damaging different drinks are on our teeth. We have been monitoring it closely each day to observe and compare any changes in the shells of the eggs that have been left in a variety of beverages... energy drinks (red bull in our experiment) and fresh orange juice appear to be the worst of the lot at this stage!
I will try to remember to get a picture of the display containing the wonderful collage work that we did to publish our poetry for next week too... Thanks to Mrs Lowe and the kids' fantastic work, our display really does bring a 'wild' feel to the classroom - amazing!
___________________________________________________________
After some action-packed Sport Relief and Easter themed weeks, I think we are all (yes, teachers included) ready to rest and recharge our batteries ready for the summer term! It will be a fantastic term in which we will be going 'Into the Wild' in our new topic, with the incredible work of Michael Morpurgo leading the way. Our first half term will be centred around one his books called, Running Wild, taking us deep into the jungle with an elephant and even a tiger!!
Thanks again to everyone at home for all of your support that complements the children's hard work in school.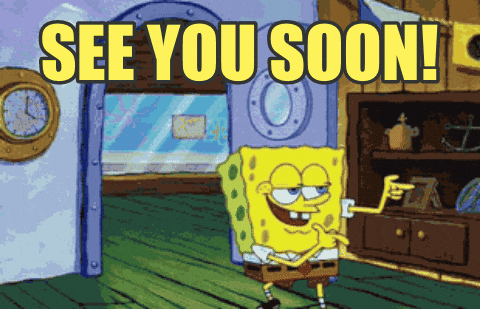 We've had a super fun 'Science Week', with the standout moments definitely being our fabulous Parent's Afternoon, in which we created abstract art styled collages of human organs and our visit from the Year 7 STEM Club leaders who delivered an action-packed paper rocket challenge. I have added a few pictures below, yet some have gone missing on me so I will add the rest when they turn up!!
In other areas of our learning we have been transferring our understanding of fractions onto decimals (where possible!), and designing a World's Worst Child character in English to write our own story about! The class have thoroughly enjoyed thinking of terrible habits for their character and they are truly interesting (in a gross/strange way of course - fitting with  the style of David Walliams' Book!).
Sport Relief will be a big focus in school next week with a rather large challenge we have set ourselves - more information will follow on the parent mail letter!
Enjoy your weekends everyone!
Aaaaaah, that lovely feeling when the 'normal routine' returns after the weather disruptions and the fun of World Book Day have passed...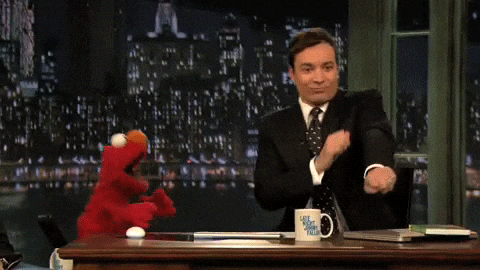 We have completed our rather challenging work on fractions this week with an extended period of time focusing on finding fractions of amounts (numbers) and we will be linking of understanding of fractions to build a deep understanding of decimals from next week.
In English we continued our letter writing unit longer than expected, due to the snow days, but ended up writing our formal letters to Dribbling Drew using the correct layout and formal language choices to ask him some questions about his lifestyle. They were fantastic, especially considering all of the disruption we had in the middle of the unit!
In the afternoons we have been developing our programming skills on Scratch, learning how to make characters move and dance to a beat! I've had a great time in the process myself!!
See you all Monday ;)
This week, we've been getting stuck into our fractions unit of work in maths, which we'll be covering in greater and greater depth for a good few weeks before linking this understanding to decimal numbers. We've explored what a fraction really is (and challenged what it isn't) whilst looking at visual and numerical patterns, of which there are many, in equivalent fractions. It's always a really fun, hands-on topic that's great to for me teach and for the class to learn about!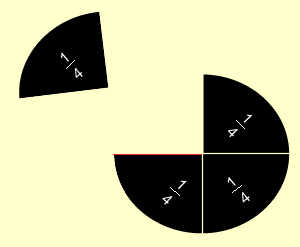 After some extended, but much valued, sentence focused work in English this week, we've begun writing our own version of Mr Stink, based around the same idea of a young person meeting a homeless person with an interesting background. The stories have started fantastically well, largely because the class are slowing their ideas down a bit as they write them to check for a variety of sentence structures/lengths, but also because they are extending and upgrading their ideas far better now - you'll see for yourself in this week's homework!!
Thanks for all the responses for next week's Parent-Child Science Trip to Colliers Wood; it will be fantastic to have so many of you there to get some valuable one-to-one time helping your child to apply their learning to the real world around them!
 Enjoy your weekend everyone!
________________________________________________________
Have no fear, Mr Stink! We will soon have some fantastic new (but still old) sheds for you to enjoy your sausages in!! They are well underway, some nearly finished, and they really show off the abundance of flair, resourcefulness and creativity we possess as a class. We carefully planned our designs, but as you'll know with a large project like this, lots of barriers keep popping up, resulting in us needing to adapt and redesign our sheds as we go! Some of the detail put into the furniture and clever techniques used to make them, have really astonished me! I'll be sure to share the pictures when they're done - although, they will be making their way home to you shortly after they're complete next week!
In English this week, our focus has been largely centred around the use and punctuation of dialogue for direct speech. We have been further honing and refining our skills throughout the week so we will get the chance to test them by becoming the teacher for the homework task! Remember, punctuation is important!!!
Maths has been a combination of some division recap/extension work from last week - focusing largely on short division in physical, visual and written methods. Plus, some work on finding the area of shapes (particularly how to remember the difference between area and perimeter) by counting squares.
Enjoy your weekend :)
Thanks for all of your contributions towards our project aimed to get Mr Stink a fancy new shed built! (There is still a bit more time to bring more bits and bobs in as we're not making them until mid-week.) The shed design plans are completed and we're ready to get building. We need to make sure we avoid...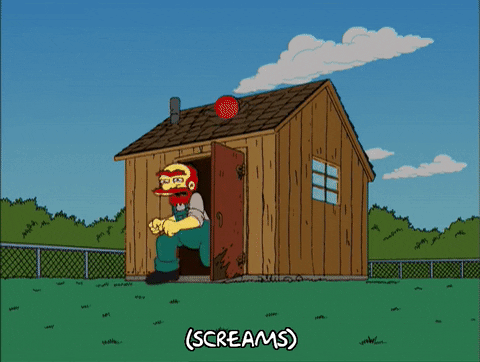 ... them collapsing down on us!
Have a lovely weekend all :)
_____________________________________ 
We've had another lovely week with our new, albeit rather smelly and unconventional, friend Mr Stink! We're focusing on writing in a persuasive way to produce a letter designed to persuade people to become shockingly smelly like Mr Stink, using the following persuasive techniques:
Alliteration
Facts/Figures
Opinions
Rhetorical questions
Emotive language
Superlatives
The rule of three
It's been challenging due to the high amount of new concepts, but everyone has tried their best and some are even beginning to grasp the idea of combining persuasive techniques to form super persuasive sentences! Amazing!
Our maths work has centered around multiplication techniques, facts and factors.
In the afternoons, we have focused on perfecting our sketching and watercolour techniques to produce some stunning Quentin Blake styled drawings from the Mr Stink novel. I know I say this a lot but, WOW!!!You won't appreciate the difficulty of the task until you try it out and then you'll appreciate what the children produced (I'll share a picture when the display's ready...) even more!!!
Have a lovely weekend all :)
Despite some 'Christmas Performance Practice' (which is looking incredible so far!) interference, we're still plugging away, working hard and making good choices in Class 8 - well done!
We are starting our end of term assessments a bit earlier than normal this term to avoid some of the busier Christmas-dominated days at the end of the term and ensure everyone is fully switched on and ready to do their best (not thinking about which colour unicorn they'd like for Christmas!)... We have already completed our 'unaided' (independent) writing for assessment and it was super - the class wrote some clear, interesting and well structured instructions on how to capture a mythical creature. We will be getting ready for a grammar, punctuation and spelling test, a reading test, and also two maths tests next week. Oh, I almost forgot, a science one too (but we are sound experts now so it will be so easy for us you won't even think of it as a 'test' at all!).
We have dipped back into a bit of division this week, although it's only a reminder on how times tables are used to support division, so nothing too new, but that times tables practice really is integral to division, which is why we stress the importance of knowing our times tables fluently up to 12x12. 
In the afternoons, along with a finishing recap session of our Sound topic in science, we have been looking at similes and metaphors for the journey of life and also what major secular and religious milestones we expect to hit throughout our lives.
Have a nice snowy weekend and be safe!!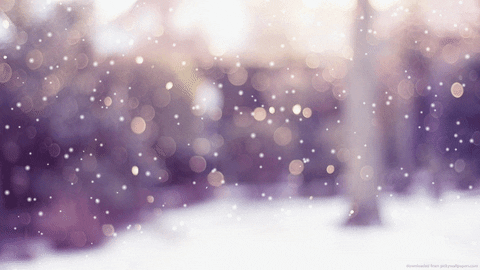 ______________________________
In English this week, we have finished writing up our 'How to capture a cyclops' instructions, which are very interesting and extremely well written with imperative verbs and time connectives used well throughout. Some people even managed to use adverbs to add subtle details to instructions too!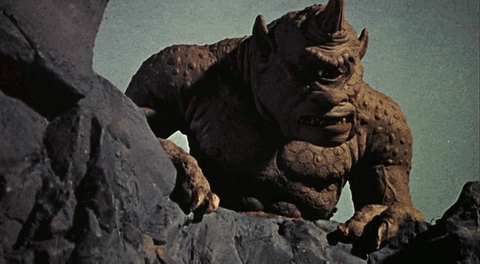 So don't worry. If a cyclops has been terrorising your village lately, our instructions will surely help a hero to save the day!
In maths, we have been perfecting and practising our multiplication skills using the grid method. The grid method is simple to complete providing that each step is completely slowly and accurately as there are lots of opportunities for mistakes!
The afternoons have been filled with some interesting but challenging conversations about equality. In particular, our quesiton of the week, 'Should we treat people differently to give them equal opportunities?' divided a lot of the class, yet most said yes! We have also been testing the soundproofing qualities of different materials in science this week, finding that materials with air in will absorb sound waves better, meaning that the soundproofing quailities are better!
Have lovely, hopefully warmer, weekend! :)
Our non-chronological reports, which are incredibly designed and presented with thoughtful features, are all complete and up on display! Yay! What an excellent job, yet again Class 8!
We are now well underway with our next unit on...
... having a detailed understanding, through careful analysis, of what a good, effective set of instructions need to have. I'm looking forward to seeing some of this in your homework this week too (although I think it'll make me very hungry...).
In maths we have worked mainly on the perimeter of shapes and have been very confident, even on composite rectilinear shapes (I know a mouthful to say!!)
Thanks for another great week!
__________________________--
This week, Class 8 have spent a lot of time writing and thoughtfully publishing our non-chronological reports on the Ancient Greeks. In our writing, we looked at the use of generalisers, conjunctions and also some addition connectives. Then we put a lot of time and effort into researching and designing our preferred layout, focusing on the use of text boxes, clear headings, colour and an picture with an explanatory caption. The outcome - amazing! I'll try to get them up on display ASAP and get a picture on the website!!
In maths, we have been applying our addition and subtraction knowledge with different problems, particularly focusing using inverse operations. It has been challenging but will be very useful in the long run!
The afternoons have been focused around PSHE this week, with the highlight being some thoughtful and incredibly well presented Anti-bullying posters!
Have a nice weekend everyone!
____________________________________________________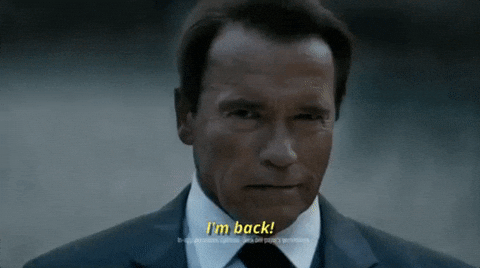 I'm back!! We've had some technical difficulties accessing the site but the important thing is, it's up and running again!!
What have we been up to at school...?
Well, in maths, we have been mastering our written arithmetic strategies in addition (last week) and subtraction (this week). Both went very well, but, with subtraction, the exchanges need to be identified and carried out with much more awareness (to avoid swapping digits - remember subtraction is not commutative!), which will be area to watch out for in homework!
English lessons have been focused around the features of a non-fictional, non-chronological report, looking the important layout features and why they are essential in a successful report. The understanding has been brilliant. We have taken our own notes from research, which was rather challenging (so I assisted with this!), and have just begun writing a report on the Ancient Greeks, ready to be 'jazzed up' with some outstanding layout features for the final piece!
Have a magnificent weekend, everyone!
____________________________________________
In English, we have finished our 'Escape from Pompeii' stories, which are absolutely brilliant! They contain a variety of fronted adverbials, multi-sensory description and even some figurative language (personification and similes). Amazing!
In Maths, our main focus was on negative numbers and being able to count backwards through zero comfortably. All's looking good in this area, so well done!! We did a bit of times table work too on our sevens and will be focusing on the nines for homework!
In the afternoons, we have been conducting experiments to test different states of matter. This week, we made water evaporate and then condensed it back into water!! It definitely challenged our understanding of 'states of matter' and the different associated processes and was super fun!
We also learnt about how Boudicca lead an uprising against the Romans, including how this would have affected a range of people from different perspectives in this era (from slaves, traders, farmers, leader and soldiers etc.). Even though some people got a bit carried away in their roles, it was fascinating to see so much enthusiasm coming out within the discussions/acting!
Ah... I need a 'GIF' to keep up my pattern of having one a week...
Yessssssss!! We've finally completed the roman mosaics (see below) and they look incredible!! Although I think some of our eyes are bit...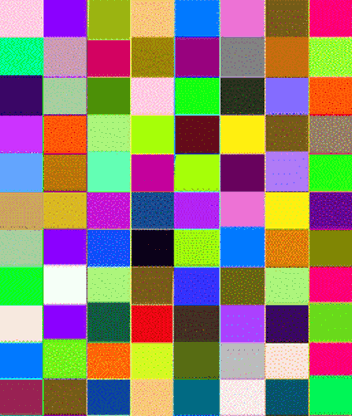 ...square crazy!!!
We're really starting to dig deeper into the roman history and geography now, looking at the first roman invasions and even, in maths, looked at how their roman numerals worked (I think our number system works better - don't you agree!?).
We are just getting underway writing our own version of the story 'Escape from Pompeii' that we planned this week in English and I'm really looking forward to seeing how they progress next week!
Have a nice weekend everyone!
________________________________
Roman Mosaics
This week we've been plugging away at the arduous yet thoroughly rewarding task of piecing our mosaic ideas together in the afternoons to our final product - they look outrageously tremendous so far!!!
We've also finished reading our class book 'Escape from Pompeii' with the class absolutely engrossed in the non-fictional reality that lies beneath the fictional nature of the tale of Tranio and Livia. We have been describing the high contarast of the peaceful setting at the start of the story to the chaotic violent ending. However, we have spent the most time becoming...
... reading geniuses!! We are honing the very tricky skill of inference whilst trying to justify our answers with reasoning/generalisations. Very impressive skills so far!!
In maths, we have been rounding to the nearest 10, 100 and 1000 - this was very tricky for most and required some extra time (it would be fab for a recap at home if there's time!!). We've also been counting in multiples of different amounts (e.g. 1000s) from a starting number - which we were more confident with.
Keep smiling and have a nice weekend everyone :)
___________________________________________________________________
First full week back and I know there are lots of new routines and old routines to remember - but you did it! Even though some of you might be a bit...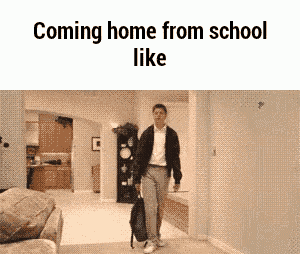 ... tired as we all get used to school life again!
We're full steam ahead in maths with our Year 4 curriculum objectives - our main focus being around place value of 4-digit numbers. We've been ordering, comparing, manipulating and applying our understanding in different ways throughout the week and everything has gone well!
In English, we have been recapping and deepening our understanding of key Year 3 grammar objectives and refining our handwriting standards to meet the much harder Year 4 objectives! It has been extremely useful!! It's amazing how much knowledge that pesky summer holiday hides from us!! One noteworthy area, which will be practising more for homework, was on word classes. Key vocabulary like, verbs, nouns, adjectives and adverbs are used on a daily basis so we need to be sharp on these in Year 4!!
We have started our science topic, states of matter, learning about the particle constructions and properties of solids, liquids and gases, and also begun to design our roman mosaics, which will look incredible when completed and up on the wall (I'll try to remember to add a picture of it all on here!!).
Enjoy your weekend everyone! 
Mr Leyshon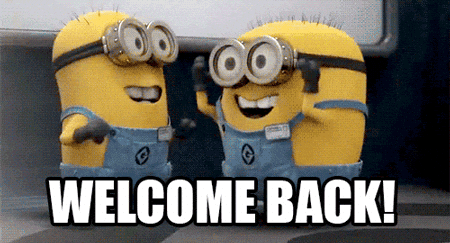 For some of you it's a welcome back to Class 8 and for others it's a welcome back to school and your new classroom but, either way, there's a lot to look forward to heading into another very exciting new school year at Greasley Beauvale!
I won't bombard you again with all of the details of the new year as they were given out towards the end of last year on the 'Key Information Overview' sheets (which I'll upload onto this page in case they've been misplaced over the summer!) and contain everything you'll need to get 'school ready' for this Wednesday! 
All you need to do is enjoy your last few days, getting some rest and spending time with those around you so you're ready and raring to show Year 4 everything you have to offer.
Looking forward to seeing you all this week and getting to know you all as the term progresses. We're in for a super year so let's start as we mean to go on!
Digger and The Gang

Flick's learning adventures in English, Maths and Science - from BBC Schools.
Child Line

You can contact ChildLine about anything. No problem is too big or too small. Whatever your worry it's better out than in. There are several different ways you can get in touch with us; click to find out more.