Key Information Overview sheet
This week, Class 8 have spent a lot of time writing and thoughtfully publishing our non-chronological reports on the Ancient Greeks. In our writing, we looked at the use of generalisers, conjunctions and also some addition connectives. Then we put a lot of time and effort into researching and designing our preferred layout, focusing on the use of text boxes, clear headings, colour and an picture with an explanatory caption. The outcome - amazing! I'll try to get them up on display ASAP and get a picture on the website!!
In maths, we have been applying our addition and subtraction knowledge with different problems, particularly focusing using inverse operations. It has been challenging but will be very useful in the long run!
The afternoons have been focused around PSHE this week, with the highlight being some thoughtful and incredibly well presented Anti-bullying posters!
Have a nice weekend everyone!
____________________________________________________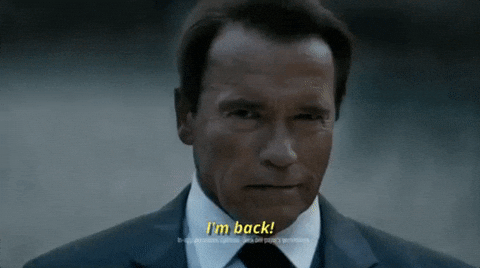 I'm back!! We've had some technical difficulties accessing the site but the important thing is, it's up and running again!!
What have we been up to at school...?
Well, in maths, we have been mastering our written arithmetic strategies in addition (last week) and subtraction (this week). Both went very well, but, with subtraction, the exchanges need to be identified and carried out with much more awareness (to avoid swapping digits - remember subtraction is not commutative!), which will be area to watch out for in homework!
English lessons have been focused around the features of a non-fictional, non-chronological report, looking the important layout features and why they are essential in a successful report. The understanding has been brilliant. We have taken our own notes from research, which was rather challenging (so I assisted with this!), and have just begun writing a report on the Ancient Greeks, ready to be 'jazzed up' with some outstanding layout features for the final piece!
Have a magnificent weekend, everyone!
____________________________________________
In English, we have finished our 'Escape from Pompeii' stories, which are absolutely brilliant! They contain a variety of fronted adverbials, multi-sensory description and even some figurative language (personification and similes). Amazing!
In Maths, our main focus was on negative numbers and being able to count backwards through zero comfortably. All's looking good in this area, so well done!! We did a bit of times table work too on our sevens and will be focusing on the nines for homework!
In the afternoons, we have been conducting experiments to test different states of matter. This week, we made water evaporate and then condensed it back into water!! It definitely challenged our understanding of 'states of matter' and the different associated processes and was super fun!
We also learnt about how Boudicca lead an uprising against the Romans, including how this would have affected a range of people from different perspectives in this era (from slaves, traders, farmers, leader and soldiers etc.). Even though some people got a bit carried away in their roles, it was fascinating to see so much enthusiasm coming out within the discussions/acting!
Ah... I need a 'GIF' to keep up my pattern of having one a week...
Yessssssss!! We've finally completed the roman mosaics (see below) and they look incredible!! Although I think some of our eyes are bit...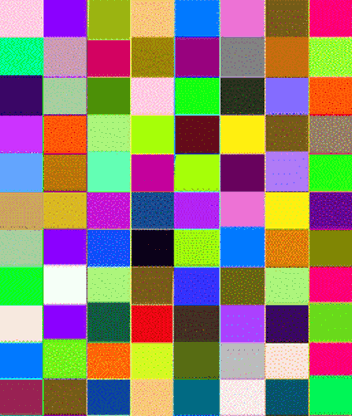 ...square crazy!!!
We're really starting to dig deeper into the roman history and geography now, looking at the first roman invasions and even, in maths, looked at how their roman numerals worked (I think our number system works better - don't you agree!?).
We are just getting underway writing our own version of the story 'Escape from Pompeii' that we planned this week in English and I'm really looking forward to seeing how they progress next week!
Have a nice weekend everyone!
________________________________
Roman Mosaics
This week we've been plugging away at the arduous yet thoroughly rewarding task of piecing our mosaic ideas together in the afternoons to our final product - they look outrageously tremendous so far!!!
We've also finished reading our class book 'Escape from Pompeii' with the class absolutely engrossed in the non-fictional reality that lies beneath the fictional nature of the tale of Tranio and Livia. We have been describing the high contarast of the peaceful setting at the start of the story to the chaotic violent ending. However, we have spent the most time becoming...
... reading geniuses!! We are honing the very tricky skill of inference whilst trying to justify our answers with reasoning/generalisations. Very impressive skills so far!!
In maths, we have been rounding to the nearest 10, 100 and 1000 - this was very tricky for most and required some extra time (it would be fab for a recap at home if there's time!!). We've also been counting in multiples of different amounts (e.g. 1000s) from a starting number - which we were more confident with.
Keep smiling and have a nice weekend everyone :)
___________________________________________________________________
First full week back and I know there are lots of new routines and old routines to remember - but you did it! Even though some of you might be a bit...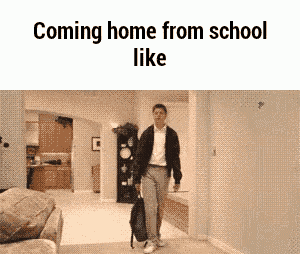 ... tired as we all get used to school life again!
We're full steam ahead in maths with our Year 4 curriculum objectives - our main focus being around place value of 4-digit numbers. We've been ordering, comparing, manipulating and applying our understanding in different ways throughout the week and everything has gone well!
In English, we have been recapping and deepening our understanding of key Year 3 grammar objectives and refining our handwriting standards to meet the much harder Year 4 objectives! It has been extremely useful!! It's amazing how much knowledge that pesky summer holiday hides from us!! One noteworthy area, which will be practising more for homework, was on word classes. Key vocabulary like, verbs, nouns, adjectives and adverbs are used on a daily basis so we need to be sharp on these in Year 4!!
We have started our science topic, states of matter, learning about the particle constructions and properties of solids, liquids and gases, and also begun to design our roman mosaics, which will look incredible when completed and up on the wall (I'll try to remember to add a picture of it all on here!!).
Enjoy your weekend everyone! 
Mr Leyshon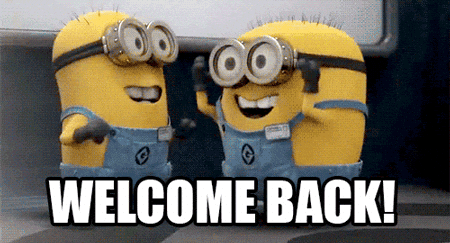 For some of you it's a welcome back to Class 8 and for others it's a welcome back to school and your new classroom but, either way, there's a lot to look forward to heading into another very exciting new school year at Greasley Beauvale!
I won't bombard you again with all of the details of the new year as they were given out towards the end of last year on the 'Key Information Overview' sheets (which I'll upload onto this page in case they've been misplaced over the summer!) and contain everything you'll need to get 'school ready' for this Wednesday! 
All you need to do is enjoy your last few days, getting some rest and spending time with those around you so you're ready and raring to show Year 4 everything you have to offer.
Looking forward to seeing you all this week and getting to know you all as the term progresses. We're in for a super year so let's start as we mean to go on!
Digger and The Gang

Flick's learning adventures in English, Maths and Science - from BBC Schools.
Child Line

You can contact ChildLine about anything. No problem is too big or too small. Whatever your worry it's better out than in. There are several different ways you can get in touch with us; click to find out more.