Welcome to Class 13's Funky & Fantastic Webpage!
Monday 19th March
What an exciting week we have ahead of us!! It's Sports Relief week here at Team GB and we want
YOU to get involved! As you all know, your children have been busy making their very own workout videos and we want you to join in at home! 
Please click on the links below to be redirected to our Youtube page. There, you will find the videos of the HIIT workouts! 
Have a go at home (remember to repeat the exercises 3 or 4 times!) and please send us in some photos! Each workout is roughly 1,500 - 2,000 steps so please do let us know if you have a go (along with as many other friends and family members as you can!) so we can add it to our class total in the Race to Russia!!
Looking forward to hearing how you all get on 
Friday 9th March
Another incredibly busy week in the dream team that is Class 13! It was fab to see so many of you at parent's evening - a pleasure to catch up with you all as always 
I hope you all got a sense of just how hard your children are working at the moment - SATs preparation is most definitely in full swing! Your children have smashed their way through arithmetic tests, reading tests and the dreaded 50 word spellings this week and there were lots of happy faces around when the children received results 
Looking forward to seeing a few of you at our afternoon parent's event next Thursday - we will be doing some light-inspired art in theme with our current Science topic so bring your very best creative minds with you!
Friday 26th January
Wow, what a start to 2018 we have had! We have been working so incredibly hard and I honestly couldn't have asked anymore of the children so far! We are throwing ourselves into SATs prep with real gusto now and Year 6 is buzzing with determination and hard work. Thank you to all of those that attended the after school boosters too. The children worked so hard in these sessions and (dare I say) even enjoyed them! I think the biscuits and juice helped a lot 
We are continuing our work on our new class book: The Invention of Hugo Cabret. I have honestly never enjoyed teaching a book as much as this one. If you get chance to have a look at it at home then I would highly recommend it. The whole of Class 13 (including myself!) are absolutely enthralled!
Friday 13th October 
Well, we've just arrived back from our first proper visit to Hall Park and I just want to say how proud I am of all of your children! They were super confident in all lessons, asked questions and represented you (and us!) brilliantly! 
In In English, we have concentrated on descriptive writing. We imagined what it would be like to leave England on an aeroplane and and described England from the sky! We then compared it to what it would be like to see Nigeria from above. The children really did put a lot of thought into their writing - I was so pleased with what they came up with 
In maths this week, we have learnt how to use short multiplication. I was so pleased with how quickly the children picked it up - hope this comes across when they are completing thwie homework this week!  
One more week Class 13, stay cool 
Friday 29th September
WOW, WOW, WOW! 
What a week we have had! We have spent the whole week frantically getting ready for our Macmillan afternoon today! And what a success it was! To everybody who donated money/cakes/raffle prizes/time, the following message is for you:
Honestly was such a great team effort and was one of my proudest days in teaching so far! I can't thank you all enough and you should all be so so proud of your children - they've seriously blown me away this week! 
Keep an eye out on Parentmail to see our final total - I can tell you know though it is seriously good 
.
Friday 22nd September
Check out the Goldbook Superstars section to find out who made it into our first Goldbook of the year!
I am so proud of how hard the whole of the Class 13 dream team have worked this week! I hope you all have a relaxing weekend, you deserve it this week! 
You are all smashing Year 6 at the moment and giving 100% in all lessons, like you all did every day last year....I would expect nothing less! 
In English, we have really got stuck into our new class book, The Other Side of Truth. We have had some fantastic discussions and I know we are all completely gripped already! I look forward to reading some of your persuasive writing over the following week! 
You've been working equally hard in maths this week and are now all super confident when dealing with numbers with three decimal places 
As you all know, Year 6 are holding a Coffee Afternoon for Macmillan Cancer Support on Friday. I cannot thank you all enough for the support you have given us so far, we are so excited for what should be a fabulous afternoon! So get baking if you can and we look forward to seeing as many of you as possible next Friday 
Monday 4th September
 WELCOME BACK EVERYBODY! 
I hope you have all had a wonderful, fun-filled and safe summer. I'm so excited to see you all back at the dream factory. This sums up the current mood perfectly: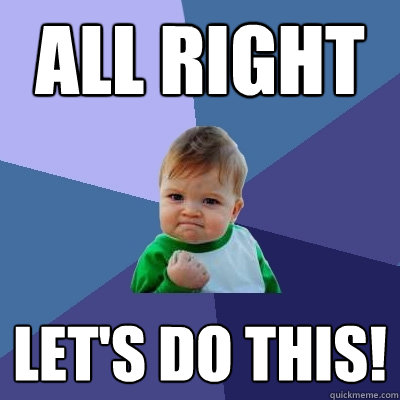 Our topic for the Autumn Term is...
We will focus our topic around the book The Other Side of Truth by Beverley Naidoo. It tells the story of 12 year-old Sade and her brother Femi, who flee to Britain from Nigeria. Seen through the eyes of Sade, the novel explores what it means to be classified as 'illegal' and the difficulties which come with being a refugee. We will be using this to write in a variety of text types, which will include examples of persuasive and non-fiction writing. We will also be looking at the landscape of Africa, and will be discussing and comparing the geographical similarities and differences between African countries and the UK.
If you have anything you would like to bring in or share with the class about our Africa topic, please feel free to do so!
Staying in touch...

Please feel free to contact us on our class email address.
This is a great opportunity to share information, pictures and videos of things you may be doing outside of school, and will be a great talking point in class!

Our class email... class13@greasley.notts.sch.uk