Spellings this week:
Again there will be no spelling list this week as there will be more emphasis placed on the spelling rule rather than learning specific words. 
This week's rule looks at how words ending in y change when pluralised. This website is useful to practise some likely words for the test: https://www.proprofs.com/games/word-search/words-ending-in-ies/.
For easy access to this week's homework game, use this web address: https://www.topmarks.co.uk/maths-games/hit-the-button
________________________________________________________
This week in class we've written some super balanced arguments articles, focusing on the use of 3rd person phrasing, addition conjunctions and opposition conjunctions. Overall, all children did a fantastic job of connecting and contrasting ideas in a balanced way. In maths, we've continued to develop our understanding of money by applying our understanding of rounding to solve various problems. In our afternoon topic work, we've added some rainforest animal fact files to our beautiful rainforest display. 
Have a super weekend and get some rest ready for our exciting trip to our partner school, Beeston Ryland's Junior School, next Tuesday.
Mr L :)
Spellings update - we are currently recapping rules taught in previous year groups for adding 'ing' and other suffixes to verbs, so there will not be a spelling list as such sent home for these as we are focusing more on the rule itself in class. We will test their understanding of what all that we have recapped next Friday, but, to clarify, they won't be given the words in advance or they can learn the spelling without understanding the rule.
_________________________________________________
In English this week we've been starting to argue! We conducted a debate based around a key theme of our book, 'Running Wild', centred on the theme of soldiers and the need (or lack of need) for fighting and wars amongst nations. We then researched how to write it up with the correct features, before we wrote it as a balanced argument.
Maths has been largely centred around applying our understanding of decimals in the context of money. It's gone fantastically well so far!
And, finally as promised, here's an update on our collaborative class display in which we developed and used a range of skills such as blending and shading with charcoal, collaging using different textures and colour mixing with oil pastels. I love it!
Spellings - We have managed to blitz through the year 4 spelling patterns/objectives with exceptional speed this year so, we'll still be doing our usual spelling work in school, but you might not see an official spelling 'list' make its way home every week. Our focus for the next few weeks will be on recapping spelling patterns covered in Year 2 and 3 that aren't as secure as we'd like them to be!
_____________________________________________________________
This week has been been full of laughter - mostly because of our hilarious trip to the library where we watched the fantastic Paul Cookson perform some of his poetry live. The kids sat in fits of giggles and hysteria for over an hour as he performed, interacted and entertained them thoroughly. We got a bit wet on the way home but luckily it wasn't too bad so the signed books that a lot of children bought remained in good condition on the whole! The weird, yet undeniably hilarious work of Paul's was in stark contrast to the emotional poetry we have written in class this week about our main character, Will, in our story, 'Running Wild'. We focused on being VERY picky with vocabulary to portray his emotions, lost in the jungle, in our tanka poetry as we had to use limited syllables for each line.
In Maths this week we've been hammering away at our fraction and decimal equivalence understanding whilst also doing some work linking them in our place value focus sessions.
In the afternoons we've been busy using different mediums to recreate the different layers of the rainforest. It will look remarkable and is almost complete so do come back and I promise I'll upload a picture when it's up on display!!
Have a lovely long weekend and I'll see you all on Tuesday, Blue 1! 
_____________________________________________
Hi all!
Thanks for all of your support in attending parents' evening this week. We all know how important the role of parents and carers is to development of our children, and these meetings enable us to work together to do so much more! On that note, there will be NO HOMEWORK and NO SPELLINGS to learn over the holidays (yay!), so just keep the reading up and play a bit of Times Table Rockstars here and there, with a large dose of relaxation being the most important thing to do!
In school this week, we've been topping up our dialogue punctuation skills in English alongside some word class work in our grammar focused week. Maths has been focused around recapping a variety of skills taught earlier in the year but still not quite secure enough, such as negative numbers, finding fractions of amounts and Roman Numerals up to 100.
Our afternoons have been a never ending fight with balloons and paper mache! We've been layering and securing our Ancient Greek vases almost every day, but the hard work is paying off as they are ready to decorate... perhaps a bit late to fit it in this term, but better late the never, hey? We did also finish our egg experiment, and discovered that orange juice was the most harmful to the egg shells whereas water did no damage whatsoever!
Lots of fun times again this term, but it's time to say goodbye for a while and recharge ready for next term...
Have a lovely break everyone!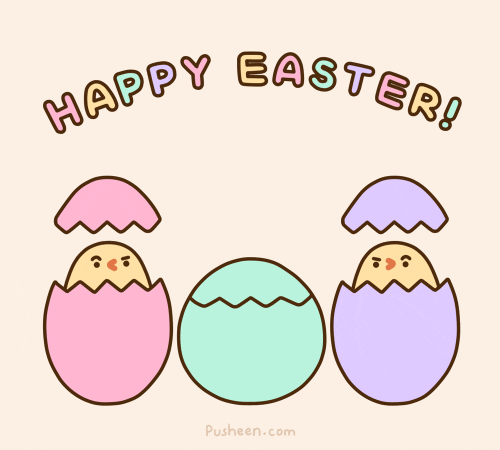 This week's spellings are all homophones. Here's the list and you'll quickly notice they come in pairs:
piece
peace
medal
meddle
weather
whether
missed
mist
____________________
We've had a very crafty afternoon to finish this week! All afternoon we've been blowing up, cutting, sticking, glueing (<---- What a strange looking word!) and tearing to create the foundations of our Ancient Greek vase. There's a long way to go before they look like vases but what a super start the children have made today!
We've spent the majority of the mornings this week using the tests from last week to iron out any areas that we seemed to struggle with as a class. We've focused a lot of attention in English on simple, compound and complex sentences, looking into subordinate and main clauses in the process. In maths, we've also been finishing our decimals unit with a focus on multiplication and division by 10, 100 and 1000. 
Our Science 'egg'speriment has also been setup this week to our great 'egg'citement… sorry...
… in which we have left 6 hard boiled eggs in 6 different liquids to see how much damage they do to the egg shells over the course of a week as part of our healthy teeth unit of work... They do already smell a bit funky!
Enjoy your weekend everyone!
Mr L
Hi all!
Phwoar… we've really challenged ourselves this week with our assessments and have, without a doubt, done ourselves proud. In particular, the class as a whole have shown an enormous improvement in how they can read tricky texts, decoding and understanding them with much more proficiency and accuracy than at the start of the year.
In the afternoons, we've 'taken our foot off the pedal' to relax a bit given the very demanding mornings, but we still managed to have a great time using the disclosure tablets in Science! It was fascinating and insightful to see just how much plaque can linger within our mouths (particularly on our tongues), even after brushing our teeth! It highlighted that tooth hygiene/care is much more than just brushing your teeth twice a day…
We've again set a smaller homework task (based on a grammar skill we'll ned to consolidate as the year progresses) to allow more rest and recovery time so children can return to school next week ready to give their all!
____________________________
The spelling lists will be rolled over from last week to next week as we haven't had any time to teach and learn them in school this week.
____________________________
Hi again everyone!!
This week our highlight reel would contain a mixture of Red Nose Day's funny selfies and the Joke-Off Assembly, plus the exploratory workshop for Science week that created a lovely open environment for learning about various aspects of the world around us through games/practical activities.
In English, weve (<---- only joking) become apostrophe expert's (<--------also, joking!!!), learning about how to use them for possession, contraction and even plural noun possession (which is super tough!). A super job this week, but this is definitely a skill we need to reinforce as we progress through the year.
In Maths, we have learnt and consolidated on our understanding of fractions through our decimal work with tenths and hundredths, whilst also linking this to division of whole numbers to make fractions.
We've been focusing on learning about teeth in Science week and should be able to give detailed tips on tooth hygiene as well as naming the main types of teeth in humans.
Well done again everyone - enjoy the weekend!
Mr L
__________________________
This week's spellings are:
Bubbly
Crumbly
Wriggly
Prickly
Happily
Easily
Lazily
Clumsily
___________________________
This week's spellings are:
unable
uncomfortable
uncertain
unusual
unhealthy
unwrap
unfair
uncover
____________________
Hey all!
We've had an action packed week with the star of the show, undoubtedly, being World Book Day, in which we welcomed some lovely parents into school and even joined in with an live online lesson at the BBC! Super fun!!
In English, we have been challenging ourselves with a very tough text-type... the very technically written, non-chronological report. We're still writing them currently, with a focus on our conjunction use to connect ideas, but it has proven to be a skill we may need to revisit to get some more practise on!
In Maths, fraction-decimal equivalence between tenths and hundredths has been our main focus and...
we smashed it!!
Science lessons have seen us move onto a new Animals based topic. Our first lesson was all about the digestion system and I'm sure you can guess which parts got the most giggles from the class!!
Have a lovely weekend and see you all Monday!
For homework this week there is a problem solving activity for adding and subtracting fractions along with the spelling which are below.
ridiculous
ambidextrous
anxious
dangerous
delicious
enormous
famous
fabulous
_________________________
As we approach half-term, I'd like to say a huge thank you to the whole class for the drive, determination and focus they have shown, resulting in some really phenomenal progress in these last few weeks! 
In English, we have had a huge handwriting focus as we have been publishing our instructional texts and also our 'Believe in Yourself' based poetry. It can say with absolute certainty that our practise is paying off! The coveted 'handwriting pens' will be given out after half term for those who can maintain their new and improved handwriting standard!! The poetry itself has been a huge challenge but, like with most challenges, another highlight of the week, with some exceptional hidden messages of belief implied through carefully chosen ideas and vocabulary.
Maths has seen us come head to head with fractions once again (its a necessarily long unit!) focusing on more equivalence, counting and also beginning to add/subtract them too!
In Science, we've been learning about insulation and conducted an experiment to test the insulation properties of different materials. It was fun and very informative - plus, the experiment actually worked and our results lined up nicely with the underlying scientific principles that we will discuss more as we evaluate it next lesson.
Rainbow week has also seen us produce some delightfully curious poetry based on our Wonder and Curiosity value. We managed to make them rhyme, whilst challenging EVERYTHING in the world around us... (Like why the grass is green.. or the sky is blue!) The rainbow love is all around us!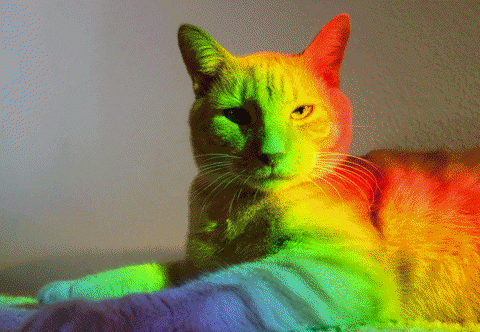 Well done and enjoy your week off everyone 🙂
Next week's spellings are:
science
scene
scissors
descend
crescent
fascinate
ascent
scented
Hi everyone,
This week has been a busy one as always! The highlight of our week has definitely got to be out Link Project Trip to the Newstead Centre to meet our link class from Beeston Rylands Junior School.
Our trip involved a design and technology project with amalgamated groups from the two classes in the morning. Using sticks and tape children had to create a 3D structure to base a lantern style creation on. Then they used glue and tissue paper to create the walls/outside and put a pretend electronic candle in for the lighting effects. This was a super activity for developing their communication, cooperation and leadership skills as they all took on different roles with children they barely knew. A lot of independence was developed as they had to work out a lot of the task by trial and error and sharing what worked well with their group.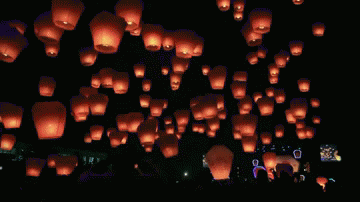 The afternoon was based around a book called 'Beegu' with a drama activity in which children, again, in mixed school groups had to role play an alien landing on earth. They explored his emotions and also played the role of helpful children that introduced him to some of our local area's standout features. Children had to focus on what makes their local environment unique and appreciate what it offers to their community. 
Overall - it was an unforgettable experience for all!
Elsewhere in our learning, we have put the finishing touches on, and publishing, our instructions on how you can capture a cyclops! We've also been developing our understanding of fractions, looking at how to find equivalent fractions using visual strategies and then abstract strategies.
Well done Blue 1 - enjoy your weekend and see you next week for the last week of this half-term... already!
____________________________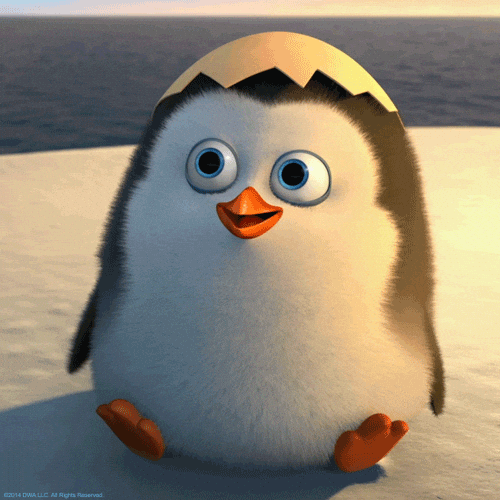 Hello again! It's been a while but I'm back with an update on what Blue 1 have been up to in class this week...
Our current writing unit has called for us to change our writing style drastically. We are learning how to write effective instructions and so we have looked at how we can make our writing short, succinct and use precise vocabulary too. We have just finished planning and started to write how we are going to capture/trap a cyclops (yes, we're pretending he was real!) that has been terrorising our Greek village. next week we will complete these and look to publish them with a focus on handwriting and layout.
In Maths, we started by consolidating our compact division method proficiency and have then mastered area in no time! We spent the rest of the week exploring patterns between the area and perimeter of different shapes. Overall, a super week due to the excellent focus of the class - well done!!
In the afternoons, we've been exploring how our ears work (with the help of the lovely Story Bots from Netflix), learnt a bit about the timeline of humanity and where the ancient Greeks fit in and also started to prepare for our linking project school trip next Tuesday. Please bring the slip in Monday if you haven't already as there are a few missing!!
Enjoy your weekend and see you all Monday!
______________________________________________
What a super first term together as Blue 1!
Well done for all of your hard work and a huge well done on the Christmas performances! They seemed to get better and better every show!!
There's only one thing left to say before I see you all back in January (not until week 3 though as I'm on my paternity leave for the first 2 weeks)...
Hello everyone!
As Christmas approaches just round the corner, our wonderful Christmas performance edges nearer and nearer! How exciting!!
In the rest of our time (when we haven't been perfecting our performances of course), we have finished writing our rewrite of Alice in Wonderland chapter and wwwwwwwwwwwwwow… it's truly remarkable what can be achieved by stacking powerful sentences together! We have since had a go at writing a similar story/chapter of our own and I have seen substantial improvements in children's writing abilities!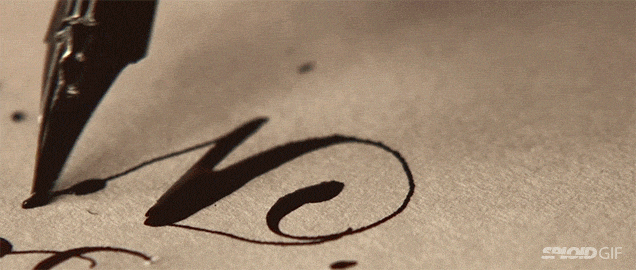 Well done and enjoy your weekends everyone!
 
Our next spelling pattern is centred on words ending 'ture':
mixture
adventure
capture
feature
moisture
nature
picture
vulture
______
The spelling list for this week is:
guide
guitar
guard
guidebook
guest
guardian
guarantee
guess
______
What a fantastic week!
I'm not going to talk too much as I have a video and picture that will explain what we've been up to much more easily and more effectively...
This one demonstrated some of the incredible, jaw-dropping sentences that have been produced during the start of our Alice in Wonderland writing unit. I think you'll agree with me when I say...
And this video shows off some of the fun we've had in Science exploring density of liquids with our homemade lava lamp!! Enjoy...
IMG_4205.MOV
Hi everyone!
We're really started to get the gears in motion now - we should get a good few weeks in top gear before Christmas comes along and derails us!!
We've been doing a LOT of text deconstruction of our focus book, Alice in Wonderland, in the mornings this week to develop a thorough understanding of how a variety of ideas are used to deepen the plot points. See below for the range of ideas we've focused on that a sentence could be based around:
Its been extremely useful for the children's understanding and has also looked to help them a lot in the first part of writing that we've done! I'm looking forward to seeing how much of an impact our new writing approach will have by the end of our unit in a few weeks!
Maths has seen us use a lot of the same skills as last week, where we focused on column addition, as the strategy is so similar for column subtraction, but obviously a few huge difference too!
Mr L :)
Here are next week's spellings:
occurring
propelling
preferred
travelling
modelling
happened
listening
visiting
________________________________________________
The new spelling list for this week:
planned
grabbing
shopped
boxing
itching
wished
jumped
resting
__________________________
We have just started to get into the wonderfully weird and wacky world of....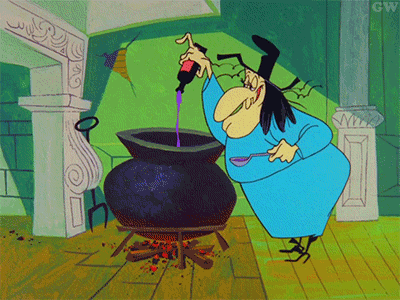 POTIONS... in our new topic for this half term!
We've started to delve deeper into the wonderfully bizarre world of Alice in Wonderland in our English, getting familiar with the story plot and characters. In maths, we've focused on mastering the column addition strategy. And, in Science, we've been making things bubble with baking soda!! 
Fun times ahead! :)
*Please Note - No Homework will be given out this week because the last homework that was set before half-term isn't due in until next week. A new set of spellings will be given out today, however.*
_____
This week's spelling list is as follows:
young
touch
trouble
double
country
courage
does
blood
_____
We've had a very fun but varied first week back after half-term!
Thursday was of course our Roman Event, in which it was delightful to see so many people able to attend - especially those parents getting stuck into their own mosaic designs!! We have also learnt more about the legacy left behind from the Roman times; the impact they had on our lives today is truly astonishing!
The rest of the week, we have been focusing our attention on World War 1 commemorations. I think the class have nearly been as captivated as myself regarding the 1914 Christmas Truce, which I, like many of the class, found so hard to comprehend. This lead us on to researching some key facts about what did and didn't happen - yet the truth is still magnificently shocking to discover! We also used this event as the basis for some writing from a soldiers perspective, centred around emotional adjective choices in a letter to someone 'back home'.

In our maths lessons, we have been looking at mental strategies for addition and subtraction, with a strong focus on when NOT to use a mental strategy too!! (Mental methods can be dangerous if used when a written one was needed!!)
See you next week :) 
Hello everyone!
As our first half term comes to close, I'd like to thank you all for your hard work and support so far. We are set to have an incredible year if we can maintain and develop on the progress that has been evident so far!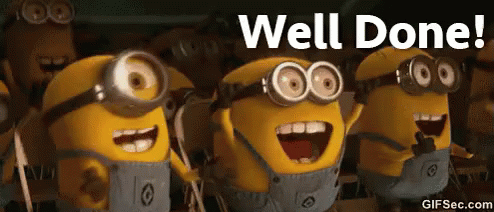 The Roman soldier poetry we produced shows how much everyone is learning about the value of selecting powerful, specific vocabulary and we are becoming more and more confident in using our vocabulary sheets or a thesaurus to select appropriate synonyms. :)
In our maths work, we seem to have made an excellent transition into the world of negative numbers, really grasping that idea of negative numbers getting lower and lower in value as the number itself grows larger in its digits. We have also practised using this understanding to identify patterns in number sequences that progress through zero from or into negative numbers, looking for mistakes or extending/completing an existing pattern.
We have also completed the computerised production of our mosaic designs this week - which look incredible - but I won't share those yet as we'll be revealing those in our Roman event on the first week back after half term (Thursday 8th November in the morning).
The following spellings will be tested at the end of the first week back:
chef
quiche
machine
machinery
brochure
parachute
moustache
chandelier
Have a lovely break everyone and be sure to relax, enjoying some quality family time!
Mr Leyshon
This week's spellings are:
they
grey
obey
survey
sleigh
weigh
eight
neighbour
Hi everyone!
After completing and publishing some exceptional newspaper reports in English, we have been working on some of our key grammar objectives this week. We have looked at the importance of verbs in different sentences and the BOYS (But, Or, Yet, So) coordinating conjunctions to connect two main clauses in the same sentence.
Maths, this week has been all about comparison so, inevitably, we have had a big focus on the place value of different digits as we decide which numbers are larger/smaller than others. We have even seen how a strong understanding of place value can enable us to work with any size number, whether we are comparing or even adding/subtracting, with ease!
The spelling list for this week is:
sure
leisure
closure
enclosure
treasure
measure
pleasure
displeasure
Mr Leyshon :)
It's a bit of a strange weekly update to write when we have been completing our age-related tests for almost the entirety of the week. At least their done and out the way so we can get stuck back into the fun stuff again!!
However, 'No Pens Day' was great fun! We had a big times tables push in maths, looking at some fun ways that the internet can be used to support and develop times tables recall (mainly the great website, https://www.topmarks.co.uk/maths-games/hit-the-button - I highly recommend it!). We also did some news reporter role play in English, pretending to retell the events of Mount Vesuvius' eruption in Pompeii. But, most fun of all - although VERY challenging, we got hands on with some clay to create our own replica models of Boudicca!!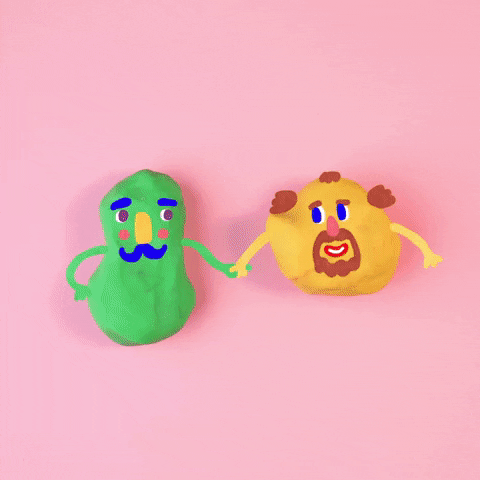 I didn't quite realise how bad I was at sculpting until I tried this activity!! More practice needed for Mr Leyshon in the sculpting department that's for sure!!! Here's a selection of some of our 'Boudiccas':
See you next week!
Here are next week's spellings:
medal
meddle
missed
mist
scene
seen
board
bored
which
witch
Hi again everyone!
This week, we've tackled some tricky number line work involving 4 digit numbers in Maths and been starting to understand how an effective newspaper report is organised and written in preparation for the report we will be writing on the eruption in the Ancient Roman Pompeii.
Next week, we have some new tests that we will be completing for most of the week to help us see where the children are currently at compared to national expectation for their age. However, Wednesday is 'No Pens Day' so we will be taking a break from the testing to get hands on with some fun learning games and practical activities!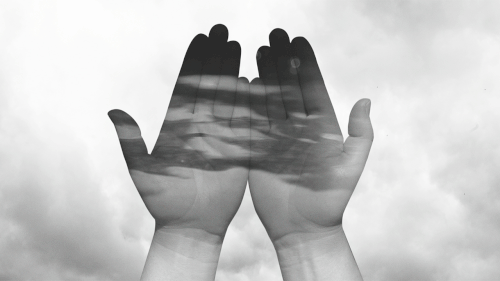 See you next week :)
In Blue 1 this week, we have had a very productive time regarding our writing skill development. The main focus has been on the use of adverbials to add more details to how, where or when something was done. This has enabled us to add better flow and detail to our 'Escape from Pompeii' stories. Earlier in the week, we also focused on adjective choices as part of a setting and character description, plus how we can vary sentence length to create tension in a story. Overall, they've done a super job!
In Maths, we have been further developing our understanding of 4-digit numbers and how they can be partitioned. We will be progressing onto number line work this week.
In the afternoons, we've been delving a bit further into the life of the Celts and Romans but... I know... Christmas cards have been our main focus! Here's a clue as to what you'll expect to find when the order forms get home in a month or two...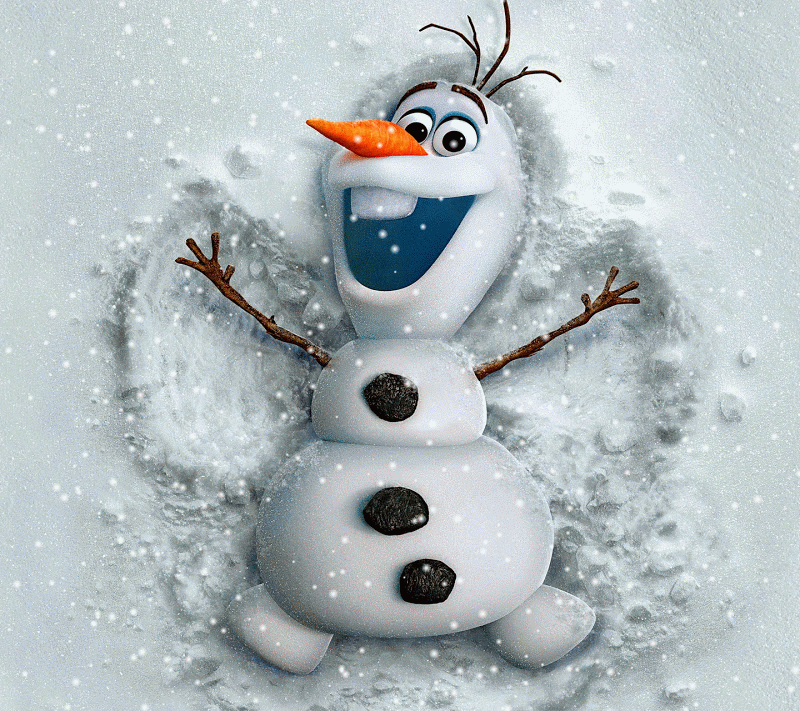 ______________________________________________________________________
Hi again!
I'm very happy to report that, after completing our first full week together as a class, I'm still reeeeally happy with the way that the class have adapted to life in Year 4. There have been many changes that provide extra hurdles after a long summer holiday, but the signs are looking extremely promising for a positive and productive year together!
This week, we have been analysing, planning and beginning to write our own version of the story 'Escape from Pompeii' in English, and, in Maths, we've been tackling one of the toughest objectives, rounding! In the afternoons, we've also learnt about the background and fighting styles of the Romans and the Celts and started our Science unit learning about different states of matter.
Let's have another super week next week!! 
________________________________
 
Hi Everyone!!
I'm really sorry about the delays in getting the website up and running this year, but after some small technical difficulties, we're good to go and I'll keep you all updated at the end of each week.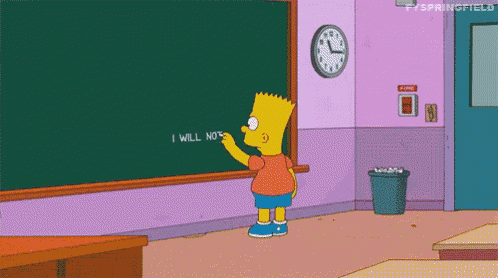 Our PE days are timetabled in for Tuesday and Thursday afternoons currently. As always, we request that PE kits and drinks bottles are available every school day to the children so that we are able to adapt our timetable around this wonderful British weather and anything else the dynamic world of primary education throws at us!
You will start seeing homework and spelling routines settling into place in the coming week, with spelling words now being stuck into homework books to reduce the need for a separate spelling folder.
In year 4, children are expected to read at home, either alone or with an adult, at least 4 times a week. Please try to record this in the home school diary (or let your child write it in to save time and you can sign it to confirm that it was completed as written).
If you need a chat for any reason, please catch me before or after school. Alternatively, you can email into the school, leave a note in your child's home school diary (please tell your child to bring these to my attention as the diaries aren't viewed on a daily basis in Year 4) or use the handy Class Dojo messaging service - which you all hopefully received invitations to in the letters sent out last week.
Generally, it has been a really fantastic start to the year. I have been very impressed with the way the children have adapted to the new classroom systems that I use and I have seen some really positive attitudes towards learning, leaving me eager to get into full flow this term and see how far we can all push ourselves in our learning!
Mr Leyshon