Week beginning 21.1.19
In English this week the children have written another diary entry, this time based on all of the jobs people do around camp in the Stone Age, including: making and using tools, making fire, preparing and cooking food, and preparing and using animal skins. The children have been great at including technical vocabulary from our topic lessons such as hide, knapping, flint, hunter-gatherer and prehistoric. 
In Science the children have explored rocks in more detail, looking at how the 3 different types of rocks are formed, and how they are used in roads, buildings and other structural features today. We sketched different rocks such as chalk, marble, granite, slate and pumice, and the children investigated whether they were durable, permeable, dense and sorted them into the 3 rock types (sedimentary/metamorphic/igneous. 
In maths this week we have been using the expanded column method to solve 2-digit x 1-digit, and 3-digit x 1-digit questions. Although this is a tricky method with many steps, the children have taken to it like a duck to water, due to their prior love for the column method in addition and subtraction! This has been clear through how the children have set them out in their books, and how they feel more confident in adding the final two products to reach their total answer. 
In PE the children were introduced to bocce and curling, both of which they thoroughly enjoyed. It was great to see the children developing their own methods and techniques to get the ball closest to the jack, or the curling stones on the greatest target! I overheard lots of great team work, advice and compliments whizzing around the room - what a lovely atmosphere it was!
Week beginning 07.1.19
Happy New Year to you all and Welcome back to school. 
This week has been a brilliant kick start to a new year and a new topic in Year 3,
The Street Beneath Our Feet.
In history we began by creating a whole class timeline of world history, to find out where the Stone Age fits in the chronology. We then began creating more detailed timelines of key events within the Stone Age period. To further our knowledge, our English this half term topic is based on the text The Stone Age boy. So far we have found out how a modern day boy has been transported back in time, after falling through a hole in the woods, finding himself in the very different times of the Stone Age. We looking forward to finding out more about his Stone Age adventure next week. In science we were investigating what really is beneath our feet by reading,
We found out about the layers of the earth (crust, mantle, outer core and inner core). Next week we will go on to find out about the different types of rocks and how they are formed.
In maths, we revised the 3, 4 and  8 times tables, that we began to learn about before the holidays. We then moved on to begin applying our knowledge of 3, ,4 and 8 times tables to complete worded problems and problems with larger numbers. We aim to master these times tables over the next couple of weeks.
We welcomed Miss Dennis on Thursday who organised a high energy, high fun dodgeball tournament. We are looking forward to next Thursday to see what we will get to learn about and play next. Next week will also begin learning about stop frame animation ready to create our own animation in a few weeks time, once we have learned more about life in the Stone Age. 
If you'd like to know more about this term's topic, have a closer look at the Year 3 termly flyer which was sent  home on Friday and is also linked on main class page with the termly flyers for all year groups.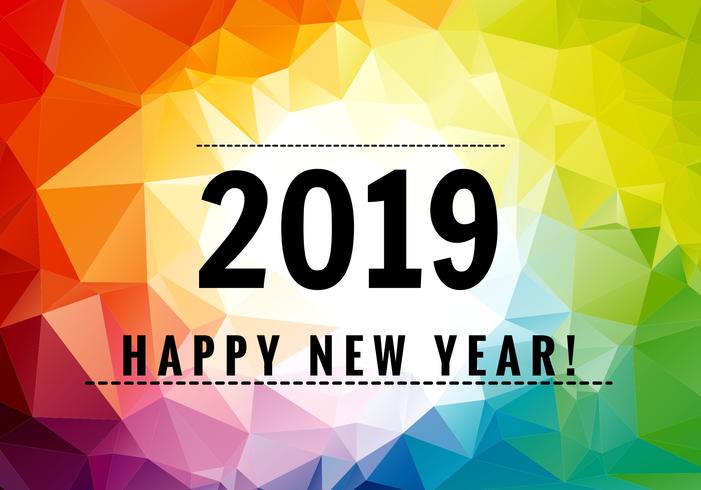 Week ending December 7th 
What an exciting couple of weeks! It all started when Year 3 had a photography workshop in school with Mr Fuller, learning how to 'paint' with light. The fabulous drawing with lights and the eye catching rainbow around us images, produced from the workshop, formed part of the Year 3 art gallery parent last Friday.
Also on display in the gallery was the Arcimbaldo inspired fruit and vegetables portraits, based on the colours of harvest. The centre piece of the gallery was the creative dot tree based on concentric circle art by Kandinsky and inspired by the reading of the book, The Dot. Each dot represented a child in the year group. At the back of the gallery were the majestic Egyptian style headdresses, created to wear in the story telling lessons next week. Following the learning in science on light, the sun and shadows, silhouette art was created with pastel sunset backgrounds and silhouette shapes cut out for the foreground. Photographs, collage, painting, oil pastel sketching and finally printing. The children explored creating images using cool and warm shades from the colour wheel, using circular objects for printing.
Thank you so much to all of the visitors to the gallery. Don't worry if you missed it, you can enjoy some of the art in the photos below. 
There were lots of other visitors to school last week. On Monday the school welcomed over 300 grandparents for a fabulous afternoon of arts and crafts. The Year 3 children and grandparents spent the afternoon busy creating baubles, wreaths and rocking santas and snowmen. 
Thursday was also an exciting afternoon with many visitors to the School Christmas fair. Yet again it was a huge success in raising money for the school fund. A big well done and thanks to the parent hub!
The Christmas fun continued as Year 3 have been busy rehearsing lines, actions and lyrics ready for the upcoming KS2 Christmas productions - if you've got tickets you are in for a festive treat.
Please ensure Christmas costumes are in class by Friday 13th December, ready for the Monday morning dress rehearsal. The Christmas count down is on! 
Week beginning 26th November
Even though the timetable for this week had been swapped and changed many times due to Christmas practises, the children have had a super week! They have all dealt so well with the changes, thrown themselves wholeheartedly into Christmas practises and knuckled down with the usual challenges in lessons!

We have this week introduced ancient Egyptian mummification - which the children have loved! We learned all about the process in our topic lessons through research, watching videos, and role play. Then we applied this knowledge through English lessons in writing our own non-fiction texts about the mummification process. Children selected and used key vocabulary such as natron and canopic jars, as well as adverbs and conjunctions!

In maths we have started looking at multiples of 4. The children have identified the multiples of 4, learnt a song to remember them well, and then applied this to answer multiplication and division calculations. Next week we will investigate further the link between multiplication and division by exploring fact families.  

Week beginning 19th November
What a busy week in Green 2 this week! We are well and truly in full flow practising for our Christmas performance! The children have loved practising our special Year 3 song Gold by Britt Nicole! We even have actions to help us to remember the lyrics! 

In PE we have been practising our rock and roll style dance to Rocking Around the Christmas Tree, as well as outdoor team games with Glen too on Wednesdays! 

You will hopefully have received your hand written letters of invitation from the children inviting you to our spectacular art gallery on Friday 7th December at 2:30pm in the school hall. The children are excited to share their artwork with you! We also are lucky enough to have a visitor to Year 3 on Monday next week, a photographer who will be working with the children to create amazing images using light! These will be showcased at the art gallery event too!

In maths we completed our Addition and Subtraction unit by learning how to check or work using the inverse operation! Children were checking their addition questions by reversing the question to create a subtraction calculation! It was tricky at first but once the rule was clear, the children were able to apply this to check their work! We also began our Multiplication and Division unit, where the children explored the 3 times tables. Next week we will go onto exploring the 4 times tables - how exiting!

In English the children have been super excited to find out interesting, weird and wonderful facts about ancient Egypt. They then have been using these facts, as well as their knowledge about the structure of non-fiction texts to create their very own non-fiction texts!
Week beginning 12th November
Another exciting week in Year 3!
In maths, the children have continued to develop their understanding of column addition and subtraction with 3 digit numbers. The progress in this area has been quite amazing due to the children's focus and perseverance! Well done Year 3!
The children continued to develop their understanding of non-fiction text features through reading comprehension activities and use of subheadings to accompany their own research. This week the non-fiction texts were all about the importance of colours in history, in preparation for the children moving on to find out about the Ancient Egyptians. On Friday as part of the Children in Need activities, Year 3 wrote superb informative captions to accompany images all about the important charity.
The week finished off with a rather fabulous Children in Need catwalk in the hall! Thank you to everyone who took part in Spotacular Friday and was able to donate money through non-uniform donations and the biscuit sale.
Look at for the Year 3 Art Gallery parent event details which are soon to be revealed. 
Week Beginning 5th November 2018
Well, the first week of Autumn Term 2 went brilliantly! We have absolutely aced the column method for addition, and next week will be looking further at this method for subtraction. We will also be using this method for adding and subtracting two 3-digit numbers! 
We have also started to explore non-fiction texts this week. The children have been introduced to the features of non-fiction texts including a contents page, index, glossary, page numbers, headings and sub-headings, fact box, diagrams, illustrations and captions. We are aiming to write our own non-fiction texts for the reading corner!
In preparation for our art gallery, the children have made silhouette pictures resembling their lives/likes/interests. They made backgrounds using chalk and/or oil pastels, and then cut out shapes from black paper to create silhouettes. 

In P.E the children have begun to practise rock and roll style dancing in preparation for our part in the Christmas performance - they are picking up the moves with ease!
As well as the usual subjects, this week we have set aside time to learn about WW1, Remembrance Day and the Centenary. The children chose their mediums to produce beautiful poppies. Some chose shiny red fabric, others chose red felt, and some children used red napkins to create layered poppies. All of the children's poppies are now part of a class Centenary display in the window along with some of the facts and poems discovered during research.  As well as this, we read a lovely text about WW1 which the children really enjoyed and explained why purple poppies are worn to remember animals who played a part in the war - Flo of the Somme by Hilary Robinson. 
The first half term has come to an end already!
Well done to all of the children, who have settled well in to the Year 3 routines and expectations. 
There is no set homework for the holidays although reading would be a great way to keep those minds active and growing.
Enjoy your well earned rest, ready to return to school for more learning fun after the hols.
Mrs Clarke 
Week Beginning 15th October 2018
It has been another creative week in Year 3! The children have created two pieces of independent writing, a story based on an image of a fantasy setting and a letter based on our class text, 'The Day the Crayons Quit'. In science, the children used their developing knowledge of the benefits and risks of the sun to create posters. Excitingly next week, we will choose which of these posters is emailed across to remind children in Omihi School, North Canterbury New Zealand, about sun safety.
The end of the week saw the children working collaboratively (ask the children what it means!) with Mr Honey to create a single sculpture of a jellyfish, as Green 2's entry to the Oceans are NOT rubbish competition. Well done everyone for a fun afternoon and what a team effort! 
School reports were sent home on Friday with the children, please do let us know if you require a duplicate copy or a copy sent via email for any reason. If you would like to discuss how your child has settled into Year 3 then please do sign up for a parents' evening meeting, appointments are still available for both Tuesday 23rd and Wednesday 24th October. 
DID YOU KNOW?
Active mind Dojos are awarded to children who read at home and record it in their home school diary. Set yourself a challenge, how many reading Dojos can you achieve this week?
Good luck and happy reading!
Mrs Clarke
Week beginning 8th October
How is it Friday already - this week has whizzed by!
There were a lot of smart spikes, sleek pony tails and neat plaits this week, as we all polished our best smiles for our school pictures. The Christmas card designs were reveled and sent home this week too! Be sure to get your orders back to school with the correct cash if you'd like to order some personalised goodies, in time for Christmas.
In English, we have been practising using commas in lists as part of our ongoing letter writing topic. The children were able to come up with many imaginative lists detailing to how Duncan (our book's main character) could use his crayons to stop them from quitting. 
In Maths we have been looking at 3 digit numbers and addition and subtraction of ones and tens, using informal methods such as counting on and back on number lines. We shall soon be moving onto more formal column addition and subtraction. 
In science, we were fascinated by the video clips and facts we were able to find out about the sun. These were used to create mini sun fact files. We will go on to think about the benefits and dangers associated with the sun. As well as how and why the pupils of our eyes react to light. 
The unusually warm autumn afternoons gave us a chance to get outside and continue our portrait work. The work of Arcimboldo remained our inspiration, as we used autumnal pieces of nature found around school to build our pictures. Keep your eyes peeled early next week as the final images will be sent out via Dojo.
Art takes a different focus next week with Mr Honey. As part of a whole school project, the children will create endangered sea creatures, mammals or seabirds, using plastic waste. This is part of a national competition to raise awareness of the problems of plastic waste in our seas and oceans.
PLEASE SEND ANY CLEAN PLASTIC WASTE INTO SCHOOL, NEXT FRIDAY, TO BE USED IN THIS ART LESSON.  
Week beginning 1st October
Well done to all of the children in Green 2 for showing such determination, perseverance and positivity this week, when completing their first Year 3 assessments! 
On Wednesday Green 2 embraced a new approach to learning by taking part in 'No Pens Wednesday'. The children developed their speaking and listening skills in English, through role play and interviewing of characters in the current class text 'The Day the Crayons Quit'. Whilst in maths, counting on and back and ordering 3 digit numbers using number lines was the focus. In the afternoon, Year 3 continued creating works of art ready to exhibit at the Year 3 gallery (date to be confirmed shortly for next half term). This week's art focus was based on the works of Arcimboldo.
The children created their very own fruit and vegetable heads. You should be able to check out the image your children created on your class Dojo profile.
A and an determiners, as well as commas in a list have been our class focuses for the week in English as we continue our letters topic. In handwriting it has been wonderful to see more children becoming confident to use letters joins in their writing, beyond handwriting practise sessions.Whilst in maths we have moved onto addition and subtraction using 3 digit numbers. Science has been hands on again this week with torches. The children investigated the reflection of light and the properties that make a material reflective.
For those visiting the Goose Fair - stay safe and have fun!
Mrs Clarke
Week beginning 24th September
This week began with super singing and generous donations to the Harvest Festival assembly. The food will all be taken to the Eastwood Food Bank to contribute to the valuable work they do. After assembly the children worked in pairs to write letter to the food bank. Their letters thanked the volunteers for their hard work and asked any questions they may have had about how a food bank works. The children continued the harvest theme as part of our 'Colours of Life' topic, with observation sketches and painting of  harvest vegetables. The artwork is now looking fabulous up on class display.
In maths we have been continuing our learning aroudn place value, before next week building on this with addition and subtraction.
We also began The Day the Crayons Quit! We predicted what the story would be about, read the story and then identified nouns and adjectives in the story. The children then used the nouns that they had identified in their work when developing use of 'a' or 'an' as a determiner for singular nouns. The children learned that 'an' is usually used only when the noun starts with a vowel, otherwise 'a' is used.
At the end of the week the children were developing their word processing skills with Mr Honey. They spent time typing up their previously handwritten letters on Microsoft Word. The children were practising opening Word, starting a new blank document, typing and spacing the text, as well as  use of different punctuation keys. We will continue to build on the word processing skills each week.
Have a lovely weekend in the autumn sunshine.
Week beginning 17th September
It's been another busy week in Green 2!
The children are now more confident with letter writing as they have written a letter to our main character Hassan persuading him that the UK is a colourful place. To go with this, the children chose a feature of the UK in the atlas, e.g. population or climate, and created their own colourful map to show the colours of the UK. The children used keys to show what each colour represented and some children even managed to label capital cities too. 

In maths we have been learning how to find 1, 10 and 100 more or less than numbers up to 1000. We have also then compared numbers up to 1000 using different representations: pictures, counters, number cards, place value arrow cards, base 10 equipment and digits were all compared. 

We are looking forward to another busy week next week full of colour and excitement. Starting with harvest celebrations on Monday!
Week beginning 10th September
What a super first full week in Year 3!

The children are settling in well to the new routines and Year 3 way of life.

In English, the children are becoming experts in letter writing. Most of Year 3 now know the features of an informal letter off by heart! After reading letters, annotating them, ordering them and answering questions about them, the children were ready to write their own their own on Friday. We wrote a letter from the point of view of Hassan, the main character from our current text, The Colour of Home. The letters detailed all of the beautiful colours of Hassan's previous home, in Somalia. During next week, the children will have a chance to develop their letter writing vocabulary, through the addition of well chosen adjectives and synonyms for colours. 

In maths, the children have been developing their identification of 3 digit numbers (hundreds, tens and ones). Year 3 then practised representing multiples of 100 in many different ways. The children are continuing to develop their understanding and application of 3 digit numbers next week. 

In Science, light was investigated and Year 3 discovered that dark is the absence of light. In our first lesson we used objects hidden in cardboard boxes, holes and torches, to explore whether we can see objects without light, with small amounts of light and with full light exposure. In the next lesson, the children will discover more about the spectrum of colours in visible light.

In topic the focus was geography. Maps of the UK were investigated using an atlas. The children found many uses for colour in the atlas, such as to show climate, population and land use. They then compared these findings to maps of Somalia to show the difference between the two countries, since Somalia is the setting of our current class text. The children will be moving on to investigate land use further, to be able to write a letter about the beautiful colours of the UK, as detailed by the map keys.

The children also started learning and using basic greetings in French and started practised balancing on 1 point, 2 points, 3 points and 4 points in gymnastics!
*Well done to Jack who was nominated for the Rainbow Rewards Assembly, next Friday.* 
Keep an eye on our star awards page, to find out who the next group of learning stars will be, after this week's focused learning. 
I hope that you have all had a fun filled summer break and
are ready to begin your Year 3 adventure!
                                                                                             Mrs Clarke